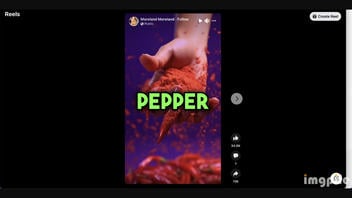 Is cayenne pepper "the most powerful blood thinner"? No, that's not true: A cardiologist told Lead Stories it's not the most powerful blood thinner and there is no evidence cayenne pepper is more effective than the drugs scientists have tested and have proven work on large groups of people.
The claim appeared with a video on Facebook (archived here) on August 7, 2023. It opened with a male narrator speaking over a series of images:
Start using cayenne pepper. Cayenne pepper is the most healing stimulant known to mankind.
This is what the post looked like on Facebook at the time of writing: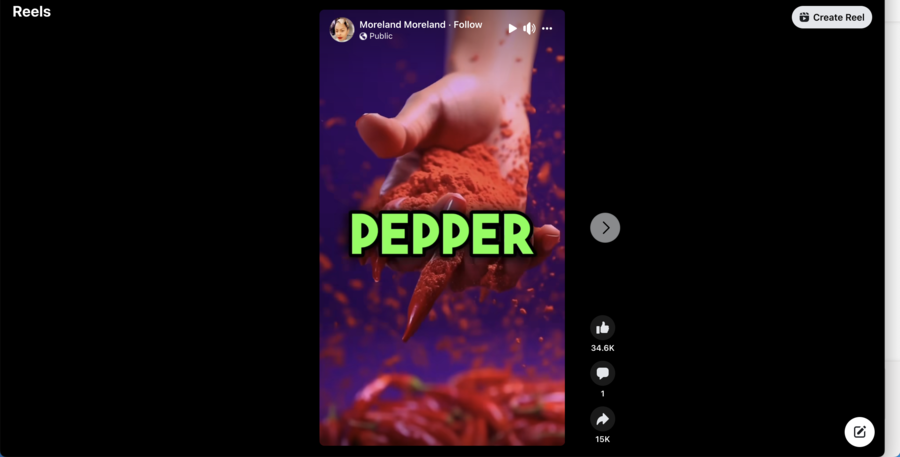 (Source: Facebook screenshot taken on Mon Aug 14 14:52:17 2023 UTC)
The video also claims that cayenne pepper has the ability to seal any bleeds. It doesn't present any evidence to substantiate its claims. The person who posted this video on Facebook is not a licensed medical doctor, according to the About section on their profile.
In an August 16, 2023, phone call, Dr. Geoffrey Barnes, a cardiologist and vascular medicine specialist at the University of Michigan Health System, debunked the claim. He said there is no evidence to back it up:
Cayenne pepper is not the most powerful blood thinner. There are multiple blood-thinning medications that have been tested on large groups of people and have been proven to thin blood. Cayenne pepper has not been tested in that way ... There is no evidence that cayenne pepper ... works as well as the drugs we have tested.
Some examples of the blood-thinning medications that have been tested and proven to work are Apixaban, Dabigatran, Edoxaban and Rivaroxaban, Barnes said.
Barnes added that the claim that cayenne pepper has the ability to be a blood thinner and can also seal bleeding is contradictory:
In medicine, we call blood thinners anti-coagulants, which means they have the ability to prevent blood clots. The claim that cayenne pepper is meant to seal bleeding, but also thin blood is contradictory ... If it's meant to seal blood, that goes against what a blood thinner is. They go against each other. Those claims do not make sense.
The benefits of taking cayenne pepper include weight loss, pain relief and reduced itching from psoriasis but not thinning the blood, according to Mount Sinai Hospital in New York City. Mount Sinai notes that capsaicin, the ingredient that make the pepper spicy, could increase the risk of bleeding associated with blood-thinning medications, like Coumadin and Plavix, and herbs, like ginger and garlic.
Another Lead Stories fact check concerning cayenne peppers can be found here.