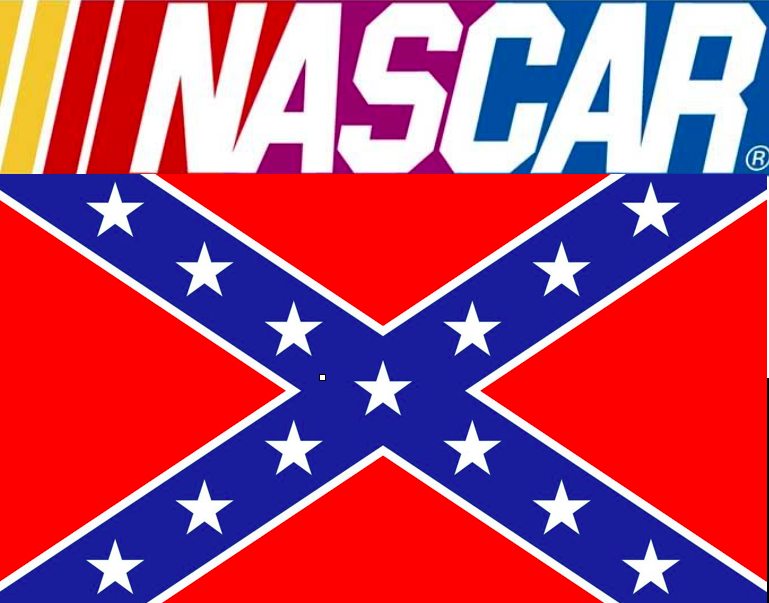 NASCAR hopes to keep the number of rebel flags flying at Daytona Speedway to a minimum this weekend by offering to trade American flags for Confederate battle banners this race weekend, a track official says.
The controversial flag, which has been a fixture at southern racetracks for decades, is not being banned yet, but officials are discouraging fans from displaying it in the wake of the Charleston church massacre.
"We want to be inclusive to everyone, and the last thing you want is for anyone to come to a sporting event and really not enjoy that experience because of symbols that really represent things we're not proud of," Daytona International Speedway Joe Chitwood told reporters Tuesday.
The presence of the Confederate flag, which is often seen flying above RVs and fan camp sites around southern tracks on race weekends, could discourage corporations from sponsoring race events. Sunday's Coke Zero 400 Sprint Cup Series race is sponsored by Atlanta-based Coca-Cola.
"Going forward, we'll really have to look at where that other flag goes because it doesn't have a place in our sport and we've got to take a thoughtful process on how we get to that place," Chitwood said.
Race teams are banned from showing the Confederate flag "in any official position at our events," NASCAR Chairman Brian France said in a written statement. "In all areas that NASCAR controls on a given race weekend, the flag has no presence."
"We have been clear in support of this position throughout our industry and to those across the country who have called for the eradication of the Confederate Flag," France said. "We will be as aggressive as possible to disassociate NASCAR events from an offensive and divisive symbol. We are working with the industry right now to achieve that goal."
Scroll down for the hottest trending related stories collected and ranked by Lead Stories' Trendolizer (patent pending), constantly updated from social network postings worldwide. But remember: Just because it's trending, doesn't mean it's true!