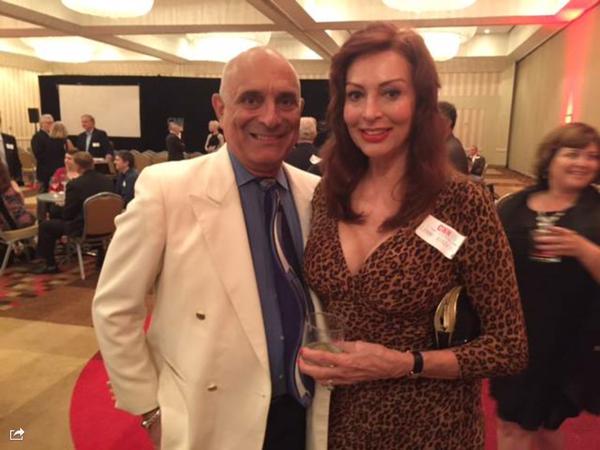 A man who allegedly attempted to rob former CNN anchor Lynn Russell and her husband Chuck de Caro, who is a former CNN investigative reporter, died of gunshot wounds late Tuesday, according to Russell.
The unidentified man allegedly forced his way into the Motel 6 room where Russell and her husband were staying in Albuquerque, New Mexico, Tuesday night.
The intruder picked the wrong couple to victimize. Fans of Russell, who anchored for CNN's Headline News (now HLN) for years, know she's famous for packing pistols in her purse and in a sometimes in a garter on her thigh.
De Caro, who was exiting the shower when the man entered the room, grabbed his wife's gun from her purse, Russell told KOB-TV. The attack "wound up taking my husband's briefcase, and instead of just taking it and leaving, he took it and went over and started firing at my husband. And Chuck fired back and it was a shootout."
De Caro suffered three gunshot wounds, but is expected to survive. The attacker is dead.
"I am very, very proud of my husband. He is my hero," Russell said. "He saved my life."
De Caro is an ex-Green beret and "a crack shot," Russell said.
#LynneRussellCNN and handsome hubby #ChuckDeCaro at our #CNN35 anniversary party in Atlanta. Before martinis :) ! pic.twitter.com/61n1jCB3Ym

-- Lynne Russell CNNHLN (@LynneRussellCNN) June 12, 2015
Scroll down for the hottest trending related stories collected and ranked by Lead Stories' Trendolizer (patent pending), constantly updated from social network postings worldwide. But remember: Just because it's trending, doesn't mean it's true!