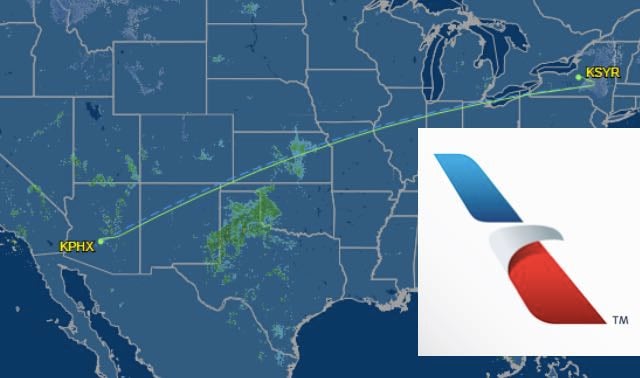 The captain flying American Airlines Flight 550 died in the cockpit during the red-eye flight Monday morning, although the co-pilot safely diverted the plane to a landing in Syracuse, New York.
The first officer took over the controls and radioed to the air traffic controller: "Medical emergency, the captain is incapacitated."
Listen to the co-pilot's radio transmission here
Lead Stories' Trendolizer constantly scours social nets for the hottest trending aviation news. Scroll down to see the latest.