Dutch media are reporting about a former Dutch soldier who has been arrested by Dutch authorities last week and who now faces possible jail time... for joining Kurdish forces in their fight against ISIS. Jitse Akse (46) was arrested last week and had his passport taken in before he was charged with multiple counts of murder and released again under conditions.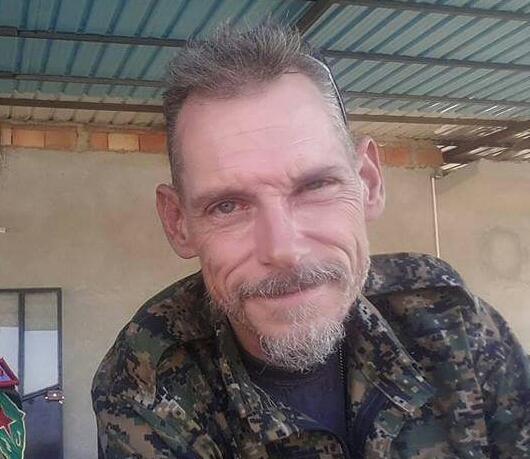 Picture: Jitse Akse Support Petition
He fought with Kurdish forces during 2015 in their battle against Islamic State militants. According to his own words he took active part in the fighting, serving as a sniper and killing several people. The Dutch public prosecutor is now charging him with multiple counts of murder because of this. Observers think Dutch authorities have taken this step to to discourage others in the Netherlands from joining in the fighting.
Akse used to be part of the Dutch military and served for five years in the airmobile brigade (including a deployment to the former Yugoslavia). His arrest has sparked a big controversy in the Netherlands: a support petition has collected over 50,000 signatures so far, and right-wing opposition leader Geert Wilders has expressed his support on Twitter, saying Jitse Akse would get a medal if he were running the country:
Als ik Minister-President was dan had ik de 47-jarige oud-militair die tegen ISIS vocht iets heel anders gegeven. pic.twitter.com/sWbEEGlORH

-- Geert Wilders (@geertwilderspvv) January 15, 2016
In 2014, three members of the Dutch chapter of motorcycle club No Surrender fought with Kurdish forces in Iraq. Back then, the Dutch public prosecutor announced that fighting in a foreign force is not forbidden by Dutch law, as long as the force wasn't involved in a fight against the Netherlands and no war crimes were committed.