STORY UPDATED: check for updates below.
Police said they have a "strong suspect" in custody in the shooting deaths of seven people Saturday night. The shooter drove around the area and randomly shooting at people.
Kalamazoo County Undersheriff Paul Matyas confirms that seven people have been shot and killed at a Cracker Barrel and a car dealership.
Four people were killed at the Cracker Barrel restaurant in Texas Township, while two were killed at Seelye KIA on Stadium Drive.
Matyas said the suspect, a 45-year-old white man identified as Jason Dalton, drove a blue Chevy HHR like the one pictured below: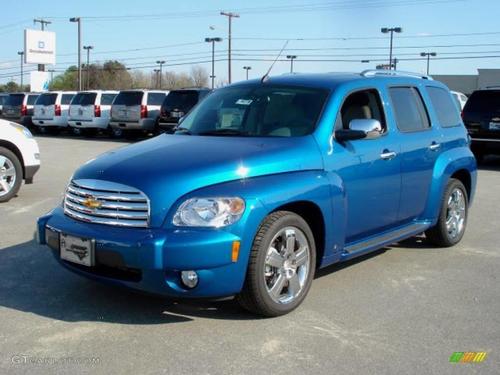 Authorities believe the shootings are related to an earlier drive-by shooting which injured a woman at the Meadows Townhomes.
MASS SHOOTING IN KALAMAZOO, MICHIGAN:
- 4 dead at Cracker Barrel
- 2 dead at a car dealership
- 1 victim is 8 yrs old
- suspect at large

-- Joel Franco (@OfficialJoelF) February 21, 2016
Lead Stories' Trendolizer™ is constantly scouring the web for the hottest news, viral videos and images.
Follow us on Facebook and Twitter @LeadStoriesCom for your daily news.
2016-02-21T10:55:43Z

2016-02-21T10:55:43Z

2016-02-21T08:13:52Z

2016-02-21T08:13:52Z

2016-02-21T07:58:02Z

2016-02-21T07:58:02Z

2016-02-21T07:43:57Z

2016-02-21T07:43:57Z

2016-02-21T07:14:40Z

2016-02-21T07:14:40Z

2016-02-21T06:52:48Z

2016-02-21T06:52:48Z

2016-02-21T06:50:35Z

2016-02-21T06:50:35Z

2016-02-21T06:41:14Z

2016-02-21T06:41:14Z

2016-02-21T06:36:34Z

2016-02-21T06:36:34Z

[UPDATE] MASS SHOOTING IN KALAMAZOO, MICHIGAN:
- 5 dead, not 6
- possible suspect in custody
- 2 in critical condition
- threat is over

— Joel Franco (@OfficialJoelF) February 21, 2016

2016-02-21T06:34:22Z

2016-02-21T06:34:22Z

2016-02-21T06:29:04Z

2016-02-21T06:29:04Z

BREAKING: #Kalamazoo police chief tells @wwmtnews "very strong" suspect in custody. He was arrested downtown; no confrontation. 6 dead.

— Charlie Kadado (@CharlieKadado) February 21, 2016

2016-02-21T06:21:22Z

2016-02-21T06:21:22Z

2016-02-21T06:11:19Z

2016-02-21T06:11:19Z

2016-02-21T05:48:25Z

2016-02-21T05:48:25Z