Donald Trump learned he had accumulated 1,238 delegates -- one more than the 1,237 needed to secure the Republican presidential nomination -- while flying on his private jet toward North Dakota Thursday. Trump tweeted and posted on Instagram a photo of his celebrartory meal -- a McDonalds hamburger, fries and a diet Coke.
Celebrating 1237! #Trump2016 https://t.co/hPQJc7eor0

-- Donald J. Trump (@realDonaldTrump) May 26, 2016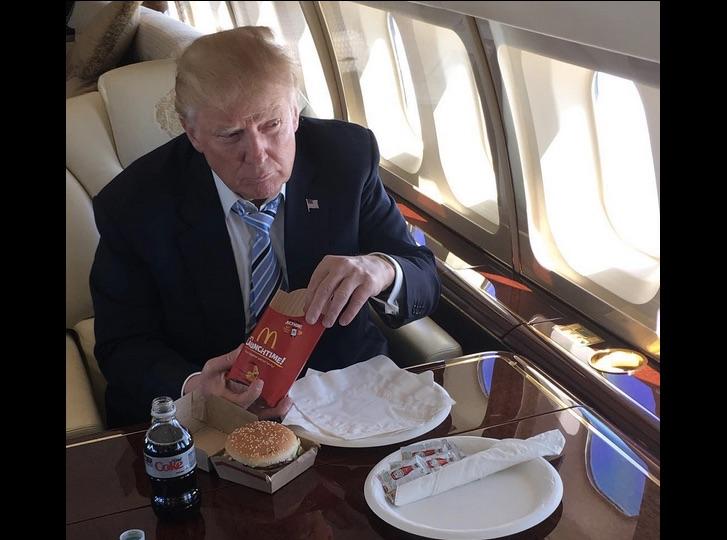 The Associated Press calculates that Trump passed the 1,237 mark Thursday after 29 previously unpledged delegates told the AP they would vote for Trump on the first ballot. The delegates include 15 from North Dakota, seven from Pennsylvania, two each from West Virginia and Nevada and one each from Colorado, New Hampshire and Oklahoma.
California, with more than 300 delegates, and four other states will hold primaries on June 7, further padding Trump's margin.