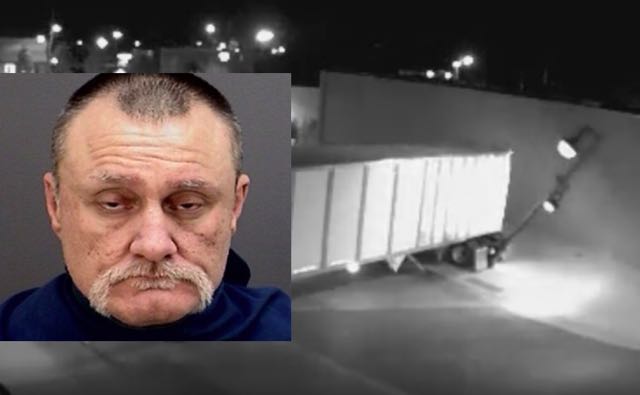 The story that a slaughterhouse worker in Sulphur Springs, Texas, is suspected of murdering 71 co-workers over 17 years is trending hard on social networks, but it is not true, Lead Stories has confirmed.
Several questionable websites reported that a man identified as Jeremiah Burroughs got rid of his victims at a rendering plant next to the Sulphur Springs, Texas, meat packing plant where he worked.
The police officer quoted in the stories is not a real cop and the photo of the alleged serial killer was lifted from authentic website reports of a Wichita, Texas, man who was charged with 20 counts of child porn possession in March 2015.
As for Sulphur Springs, it is so quiet that the most exciting crime to happen there lately was when a trucker knocked over a lamp post while making a tight turn in a parking lot. The incident was so notorious by local standards that the police chief posted security camera video of it on the police department's homepage.
So, instead of watching six dozen humans butchered, enjoy this exhibit of really bad truck driving.

Lead Stories' motto is "Just because it's trending doesn't mean it's true." Our Trendolizer scours social nets around the world for the hottest hoaxes. Scroll down to see the latest.