Just as we were slipping into the post-Turkey coma on Thanksgiving evening, Lead Stories' Trendolizer detected as trending a story titled: "Teen Shoots Uncle During Thanksgiving Dinner For Asking Him If He Had A Girfriend"
The story from Huzlers.com reads:
"An 18 year old teenager is being charged with attempted murder after shooting his uncle during Thanksgiving dinner because his uncle had asked him 'Where's your girlfriend?'
"Cody Stone was arrested Thursday evening by Richmond police upon being found blocks away from his home where he had shot his uncle. Cody had apparently attempted to escape the home and authorities. Although critically injured with a bullet wound, Cody's uncles is expected to live after being rushed to the emergency room."
While it sounded like something that might happen when a dysfunctional family gets together for a holiday, our checking revealed that it was not true. It is a hoax story.
The first clue is the site that published the report, Huzlers.com, is a noted hoax site that publishes fake stories for your entertainment. It's the same site that reported in August that Ohio teen rap phenom Slim Jesus was shot in a drive-by shooting and then crucified. We debunked that myth as well.
The website makes this clear at the bottom of each page (but who reads the fine print?): "Huzlers.com is the most notorious urban satirical entertainment website in the world with the most shocking headlines and articles shared by trillions around the world."
Another clue is the mugshot posted at the top of the story. A reverse image search through Google reveals that is the photo of a Barron County, Wisconsin teen who was convicted in a 2013 death.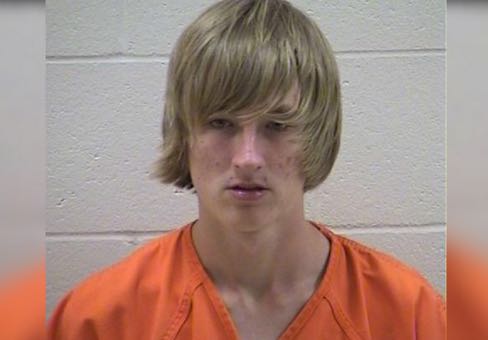 Another hint is the sloppy writing, which includes several typos. The headline says "Girfriend" and not "Girlfriend."
As we say here at Lead Stories: Just because it's trending, doesn't mean it's true.