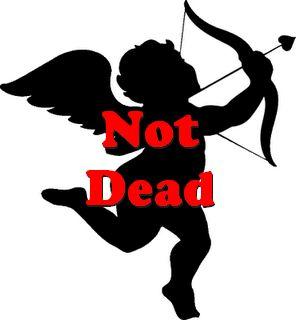 Lovers of the world can breathe a sight of relief: contrary to reports circulating on the internet, Cupid has not been shot dead by London police. According to the fake story making the rounds, the cherubic love angel was spotted firing an arrow of love at a man, after which several people reported "an armed man" flying around London's parks and coffee shops.
Police, doing what police do, neutralized the thread with three well-aimed shots. Cupid was then said to have died at a hospital later on. A Sergeant Brian Carver of the Metropolitan Police was quoted to have said:
I don't care if he's a mythical creature that brings love to people - if he's carrying a weapon, for whatever purposes, I can guarantee that he will be shot down.
Of course, none of it is true: it is just a piece of satire from Britain's best satirical news website News Thump. But that didn't stop hundreds of worried lovers from sharing the news on Facebook today. Fortunately they don't need to worry, we still love all of them, even the ones who mistakenly shared the news assuming the cops really shot someone dressed as Cupid.
(Image: clipartbest.com)