After Supreme Court Justice Antonin Scalia died recently, speculation immediately started about his replacement. Conservatives fear that a new Obama appointee will tip the previous 5-4 balance between justices considered conservative vs. considered liberal. This latest hoax story seemed to play right into their fears: President Obama was said to have already announced his pick, Dr. Jacob Jones - a prominent abortion doctor.
Accompanying the story was this fake Obama quote:
Everybody knows how much I love abortion. And I want to make sure this important American institution will last for generations. So that's why I'm appointing someone uniquely qualified to be the next Supreme Court justice - a lawyer who's also an abortion doctor.
Of course the story is a hoax, from well known satirical website The Daily Currant. But the tone and layout of the article confused many thousands of people who shared it on social media thinking it was real, even though a little cursory investigation immediately shows it to be not true:
The picture of "Dr. Jacob Jones" is a stock photo from shutterstock.com, labeled "Portrait Of Male Doctor Standing Outside Hospital":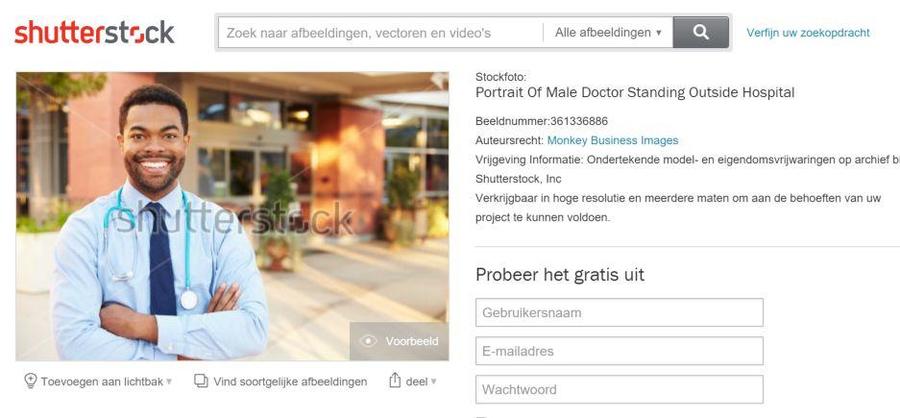 A medical doctor with a degree from a top notch institution like John Hopkins and a law degree from prestigious Harvard University? Surely Google would know about this? Uh, oh, nope...
Oh, and he supposedly also was the chief medical officer at "Smart and Final - a wildly popular chain of abortion clinics in Southern California". Right. Wonder what the people at the real Smart and Final, a popular grocery delivery chain from California, would think of this.
Besides all that, Obama already stated there would be plenty of time for him to nominate someone, no need to rush.
Don't be fooled like all these people were: