There is a hoax story going around out there, stating that one of the pilots from doomed flight MH 370 had resurfaced in a Taiwan hospital on Monday. He, allegedly, was suffering from severe dehydration and some type of amnesia. NOT TRUE. Generalissimo Francisco Franco IS STILL DEAD.
TRUE FACT: Malaysia Airlines Flight 370 was a scheduled international passenger flight that disappeared on March 8th, 2014, while flying from Kuala Lumpur International Airport near Kuala Lumpur, Malaysia, to Beijing, China.
The FALSE story goes on to say:
The 53-year-old pilot was transported at the Taipei Adventist Hospital by a couple of villagers from a nearby town. They claimed to have found the man while he was lying unconscious on the banks of the Tangshui River. He finally woke up almost 16 hours after arriving at the hospital, but couldn't remember his name or how he arrived in Taipei. He was rapidly identified, however, thanks to his fingerprints, instantly attracting a lot of attention from the media and from various Asian governments".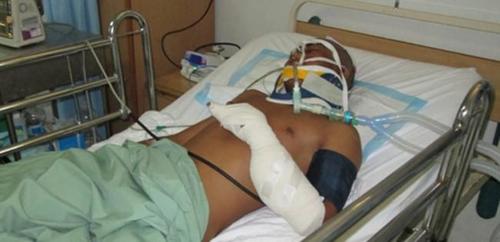 The image associated with the FAKE story is actually from a January 2014 story, titled "Body of Burmese Man Repatriated After Alleged Murder in Malaysia". Also, the doctor pictured in the HOAX story is not Dr. Syed Boon Sulong, but rather Dr. Jeyaindran Sinnadurai, as taken by Afif Abd Halim, on October 11, 2015.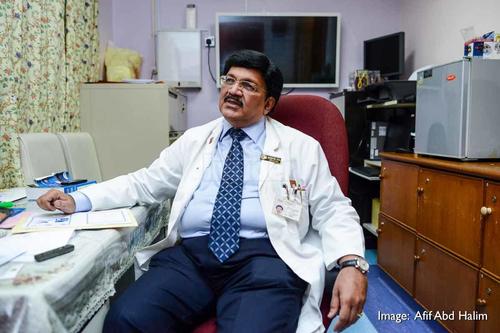 Lead Stories' Trendolizer™ is constantly scouring the web for the hottest news, viral videos and images.
Follow us on Facebook and Twitter @LeadStoriesCom for your daily news.