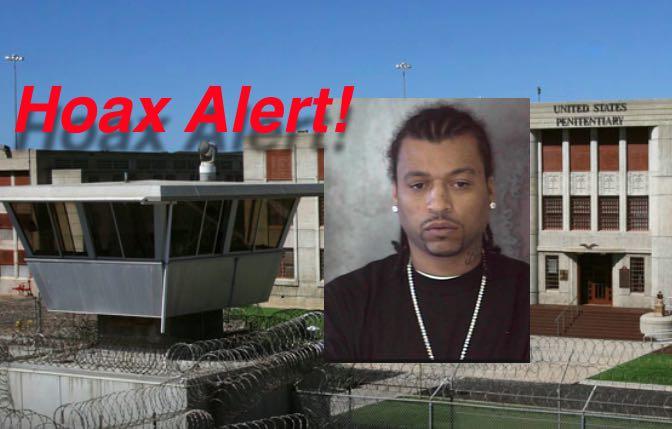 A fake story trending on social media purports that President Obama has pardoned "Big Meech" Demetrius Flenory and that the "Black Mafia Family" founder will be released from a federal prison in March.
It is a hoax story intended to lure unsuspecting readers to create huge traffic for a fake news website, Lead Stories can confirm.
The report does correctly (sort of) say that Flenory, 47, wrote a jailhouse letter asking Obama to pardon him from his drug trafficking convictions. But it was a letter written from prison in 2013, and not recently as the report stated.
Flenoy is serving a 30-year sentence in the U.S. Penitentiary at Lompoc, California, a medium security prison. He is scheduled for release in 2032.
Lead Stories' Trendolizer constantly scours social nets for trending hoaxes so that we may better inform you. Remember, just because it is trending, doesn't mean it's true.
This real-time graph shows the trajectory of the fake story on social media.