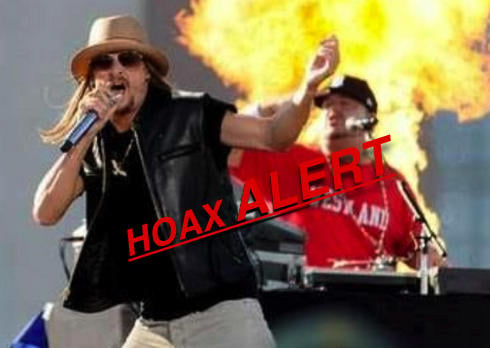 For those of us who grew up listening to Kid Rock, there must be at least once that we thought, "Kid Rock isn't a kid, or a rock!" While it is true that he is neither of those things, Newsthump.com wrote a rather humorous and clearly satirical article claiming that Robert Richie of Kid Rock is set to finally change his name...
The UNTRUE article says:
Kid Rock is changing his name to reflect his current direction as an artist," said music industry spokesman Simon Will.I.Ams.

"He considered a rebrand to call himself 'Bloke AOR' or possibly 'Dad Music', but ultimately decided to go the direction Prince did in the 1990s and just use a symbol to represent his interests.
Clearly, the story is making a jab at the rock icon and the music industry as a whole; but just in case anyone thought this was true, it most certainly is not.
Follow us on Facebook and Twitter @LeadStoriesCom for your daily news.