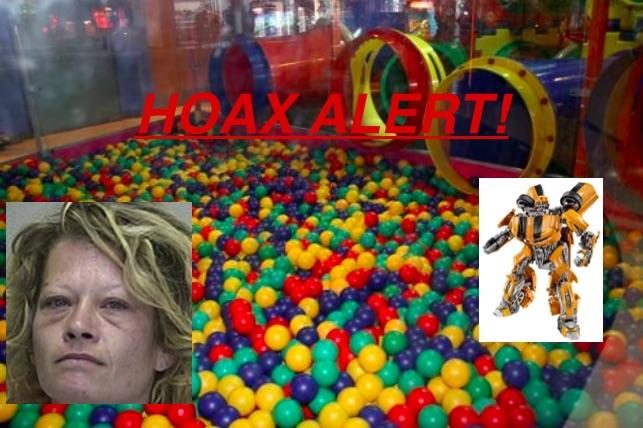 There is a rather disturbing story circulating the internet that claims a woman was caught masturbating with a Transformer toy in a McDonald's ball pit. The article was posted by Now8News, a notorious hoax website who photoshopped an unrelated mugshot into a McDonald's ball pit.
Now8News reports that Mindy Schillinger is the name of the woman accused of this disguisting crime, but our research at Lead Stories traces the above mugshot back to a similarly disturbing story from 2012 in which Ashley Holton (the actual name of the woman in the above mugshot) sat on the side of a Florida interstate and masturbated towards oncoming vehicles before being arrested.
Somethings cannot be unseen (or unread), but it is our job at Lead Stories to investigate trending news and set the record straight.
Lead Stories' Trendolizer™ is constantly scouring the web for the hottest news, viral videos and images.
Follow us on Facebook and Twitter @LeadStoriesCom for your daily news.
.