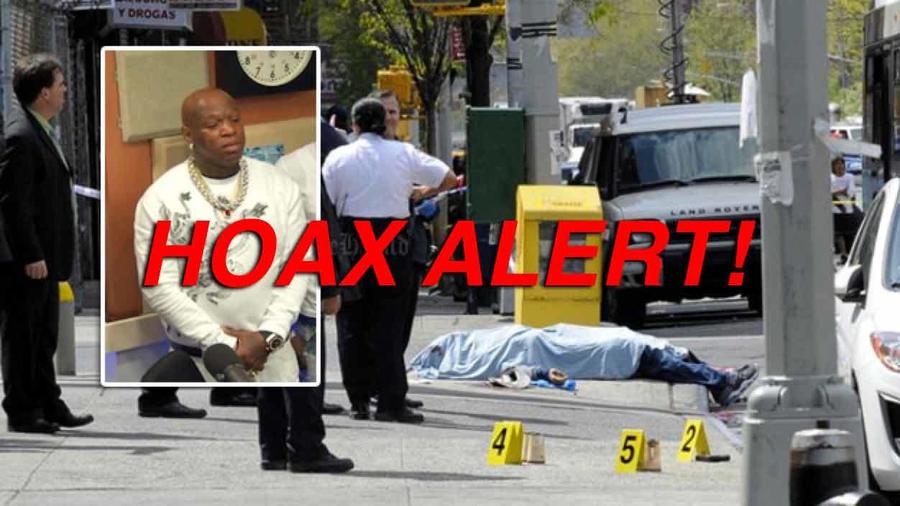 Earlier today Birdman, rapper & producer of Cash Money fame, went on popular morning radio show Power 105.1 Breakfast Club and layed down some straight up nasty threats on the crew. According to TMZ, "Birdman's pissed Charlamagne, Angela Yee and DJ Envy and their guests clown him about not paying his artists."
Immediately after the brushup this morning, a known hoax site published a NOT TRUE story stating that "Authorities confirmed that Bryan "Birdman" Williams was robbed at gun point in New York some time after leaving an interview with Power 105.1's Breakfast Club."
And a bit more from the NOT TRUE story:
According to reports, Birdman and his entourage were held up at gun point while stopped at a red light. A member of Birdman's entourage, who has yet to be identified, was fatally wounded in an attempt to flee the scene on foot.
The image of the crime scene used in the HOAX story actually comes from a 2012 New York Daily News story titled "Retired cop guns down suspect in armed robbery of pharmacy." Below is video of Birdman on the radio show, as we as a tweet in regard to this morning's incident on Power 105.1 Breakfast Club:
Check out the 10 things we learned about @BIRDMAN5STAR from his @AngieMartinez interview: https://t.co/kB0BRkdbMd pic.twitter.com/hMNEz61sUn

-- Power 105.1 (@Power1051) April 22, 2016
Follow us on Facebook and Twitter @LeadStoriesCom for your daily news.