There is a racist HOAX story trending on the internet stating "100 Teenagers Rob Chicago Wells Fargo Bank in Flash Mob Style Robbery." The NOT TRUE story comes from a website that is all about satire and hoax stories but the readers aren't always aware of that and continue to share the racist nonsense.
Small excerpt of the NOT TRUE story:
The flash mob of more than 100 teenagers with guns coordinated the robbery on Facebook by sending out a message in a private group asking everyone to meet at 1pm to rob the bank. They received a tip that all Michael Jordan tennis shoes from local sneaker stores are completely sold out in the area as well as diamond chains from several local jewelers.
The inset image of a flash mob used in the NOT TRUE story actually comes from this 2013 ABC report "Flash Mobs Robbing Stores."

The image of the police officer in front of a Wells Fargo Bank comes from a 2012 story "Wells Fargo in Tracy Robbed Tuesday."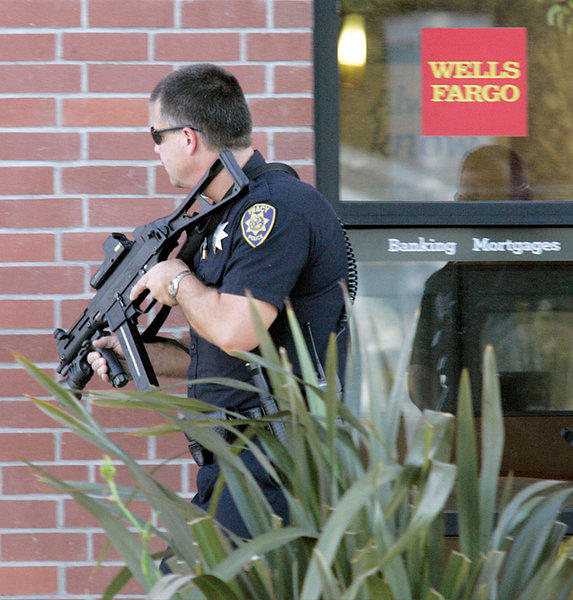 It's this type of HOAX story that does nothing but incite ignorant racism, apparently for the writers' own pleasure. Though there are no laws restricting fake sites from publish these racist lies, people have the power in their hands to stop sharing them.