Since news broke that O.J. Simpson will be released on parole on October 1st 2017, dozens of fake news, satire and prank websites have jumped on the ball and started to pump out various O.J. Simpson hoaxes. A quick roundup:
Before sharing any O.J. news on social media, always make sure to doublecheck the source.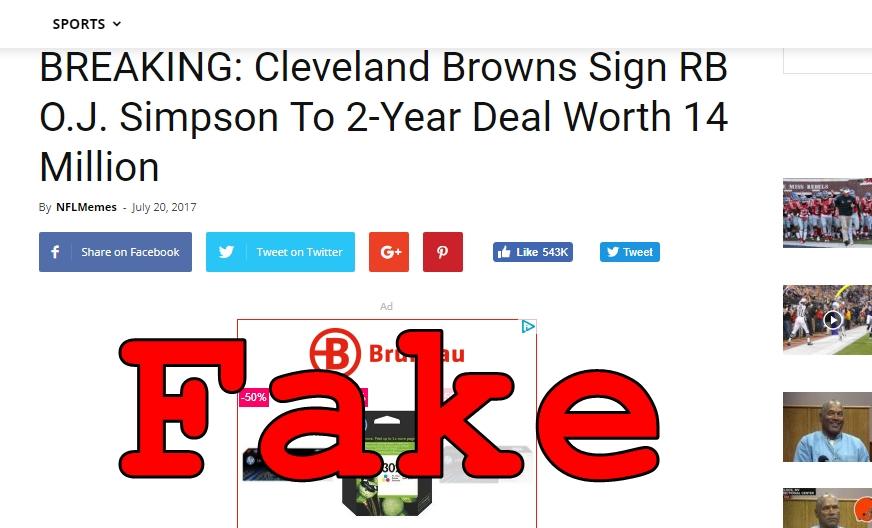 Don't be like the hundreds of thousands of people who shared the above story without checking as the Trendolizer graph at the end of this article shows. Did you spot any fake O.J. news? Let us know in the comments!