A Brazilian fake news website posted an article titled "Edital Mec - Distribuição gratuita de 500 mil vibradores de Borracha nas Escolas" (according to Google Translate: "Free distribution of 500.000 rubber vibrators in schools"). It opened:
BRASÍLIA - O Diário Oficial da União publicou um inusitado edital de licitação do Ministério da Educação, por meio do qual pretende adquirir diversos tipos de pirocas artificiais.

Segundo o informativo, o MEC dará início ao certame, na modalidade, concorrência, para realizar a compra de 500 mil pênis de borracha  - vibradores de até  22 centímetros , cujo orçamento totaliza duzentos e oitenta e quatro mil reais e quatro centavos.
Google translates this as:
BRASÍLIA - The Official Gazette published an unusual bidding document from the Ministry of Education, through which it intends to acquire several types of artificial pirocas.

According to the information , the MEC will start the contest, in competition mode, to purchase 500 thousand rubber penis - vibrators up to 22 centimeters, whose budget totals two hundred and eighty-four thousand reais and four cents.
Google refused to translate "pirocas" but a quick check on Google images reveals this is clearly Portuguese for "male reproductive organs". The 500.000 vibrators were to be included in kits to be used during sex education classes in Brazilian schools.
The story had an official looking graphic of an official newspaper: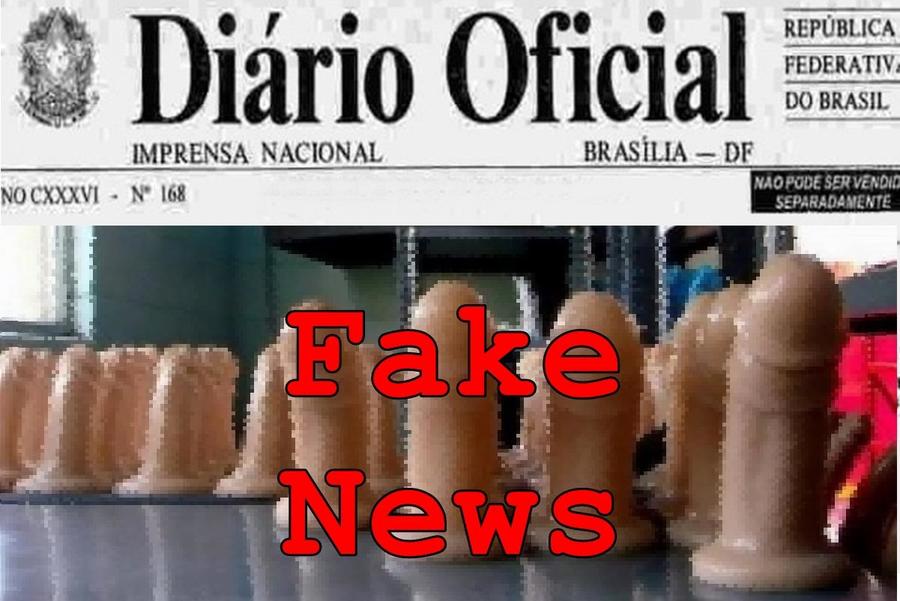 Of course the story is entirely made up. The Ministry of Education has already put out a statement denying the entire thing. And the site that published the story has this disclaimer at the bottom:
© O Sociedade Oculta © O Sociedade Oculta é um site de humor com noticias sem meias verdades.
Or, as Google Translate puts it:
© The Hidden Society is a humorous site with news without half truths.
Despite all this the story has been a tremendous succes on social media as the Trendolizer graph at the end of this article shows. It is being shared thousands of times per hour. If you see any Brazilian friends being angry about a waste of taxpayer money, send them here for reassurance...