A hoax article titled 'Creepy Clowns Plan Halloween Night Purge, Cops Warn "Stay Inside"' was recycled by fake news website ActionNews3 in october 2017. The story opened:
Creepy Clowns Plan Halloween Night Purge "If you value the safety of yourself and your children, stay inside on Halloween night," warned the Sgt. William Stein during a meeting with the Department of Homeland Security. "We have escalated these threats to acts of domestic terrorism and are working closely with the Department of Homeland Security to keep Americans safe this Halloween season."

According to Stein, several threats about a "Halloween night purge" have been sent to schools, businesses, and even churches all across the United States. Local and state authorities are urging parents to not take their children out on October 31. Concerned parents are pushing for a mandatory curfew on the 31st which will begin at 5 PM. Others say this should not ruin their children's Halloween tradition.
The story already appeared in this form in october 2016 on Now8News (original link), another well known fake news website. It seems unlikely that the same spokesperson would issue the exact same warning in the exact same words two years in a row.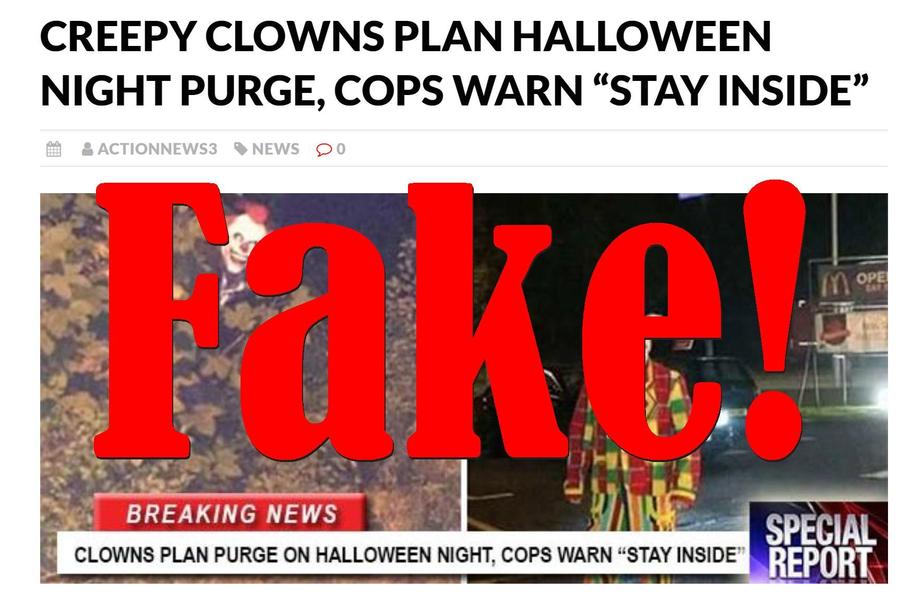 The "Now8News" logo on the original image was strategically covered up with a "Special Report" badge, as you can see in the original image from that site: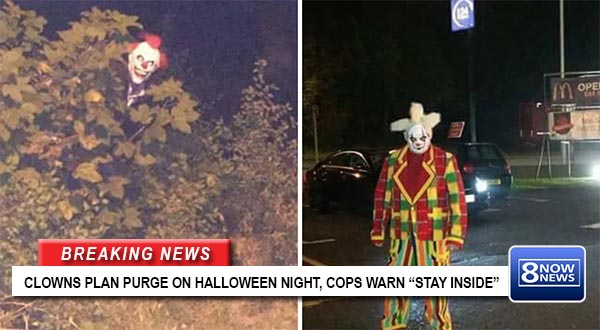 ActionNews3 is a fake news website that regularily spreads hoaxes. It happens to be hosted at the same IP address (67.227.229.104) as Now8News so it looks like this is not a case of copyright infringement but simply a case of the author recycling the story on a different website. We wouldn't be surprised to see the story pop up next year on news4ktla.com, another fake news website hosed on the same IP address according to our records.