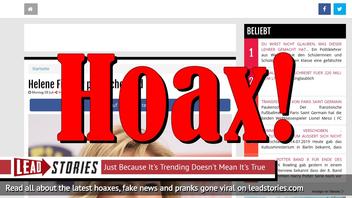 Did German singer Helene Fischer suddenly die? No, that's not true, she is not dead. Rumors of her passing originated on a prank website where some tasteless joker uploaded a fake story saying she died. But it is not true: she became the victim of a death hoax.
The story originated from an article published on 24Aktuelles on July 9, 2018 titled "Helene Fischer plötzlicher Tod" (archived here) which read:
Am heutigen Tag wurde Helene Fischer Tod in ihrem Haus aufgefunden. Ärzte reden von einem Herzinfarkt aber sicher ist diese Aussage nicht. Familienangehörige trauern mit Blumen und Geschenken. Weitere Angaben folgen.
Translated to English the article read:
Today Helene Fischer's was found dead in her house. Doctors spoke of a possible heart attack, but this hasn't been confirmed. Family members are mourning with flowers and gifts. More news to follow.
However Fischer posted to her Facebook account only four hours ago so she clearly is not dead:
That, and the site that published the story is a prank website where users can submit their own headline, description and photo to create realistic looking prank news articles.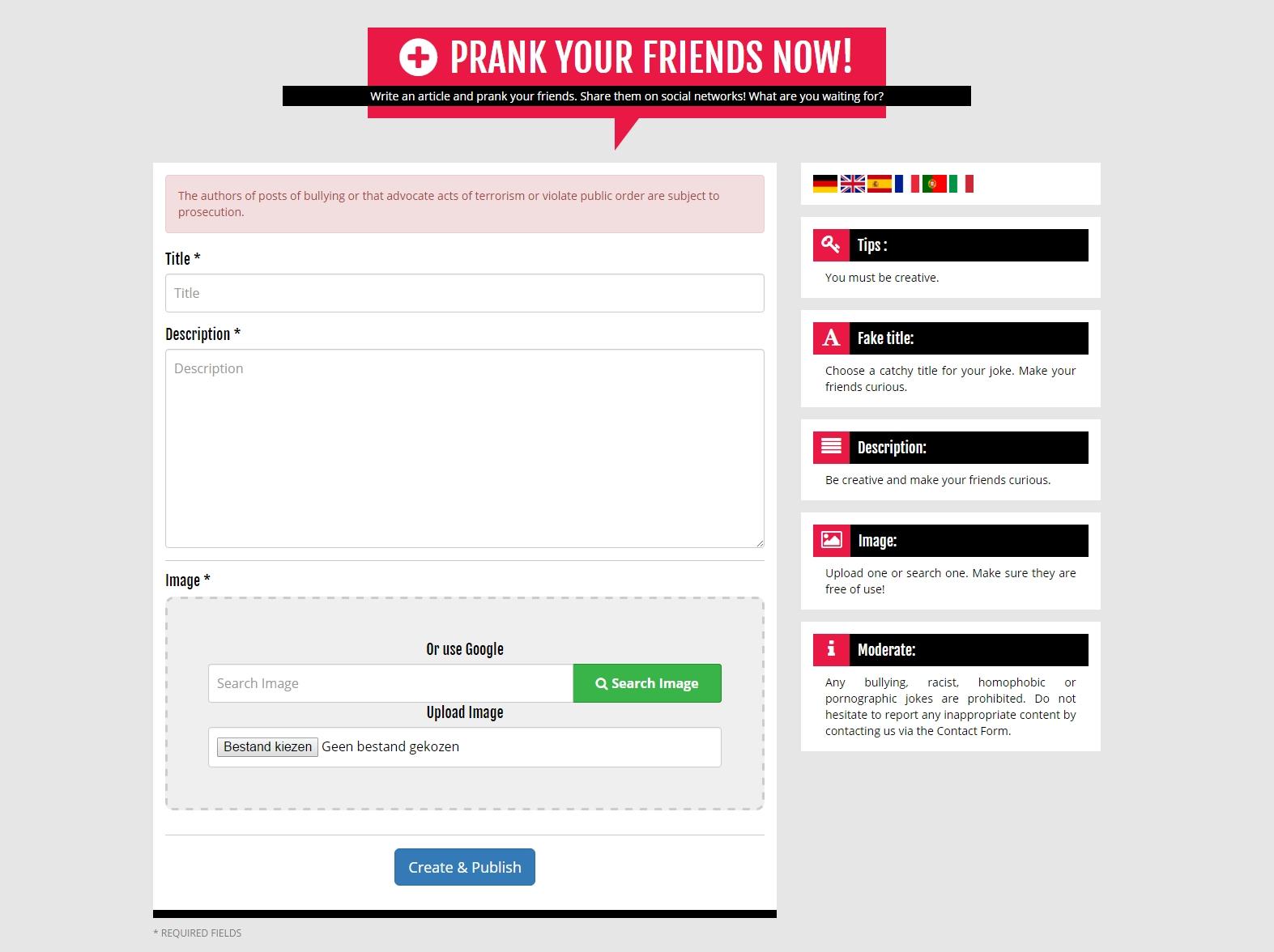 Users don't even need to upload their own image, there is a built-in search function that will pull an appropriate image from Google image search.
The site is part of a larger network of prank sites all using the same basic layout but sometimes in different languages. It appears to be run by a Belgian company named Mediavibes or Media Vibes which is managed by a man named Nicolas Gouriou according to registration records.
Each site in the network comes with a disclaimer (sometimes translated into a different language) that reads:
This website is an entertainment website, jokes are created by users. These are humourous jokes, fantasy, fictional, that should not be seriously taken or as a source of information.
So don't fall for this prank now that we've warned you about it!
We wrote about 24aktuelles.com before, here are our most recent articles that mention the site: