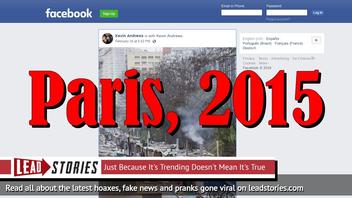 Is this a picture of a shantytown in Los Angeles, California in 2019? No, that's not true: the picture was taken in a Paris suburb in 2015 and shows a shantytown erected near some railroad tracks by Roma gypsies.
The picture recently appeared in a Facebook post (archived here) that went viral, we have embedded it below:
Here is an example of the miscaptioned photo: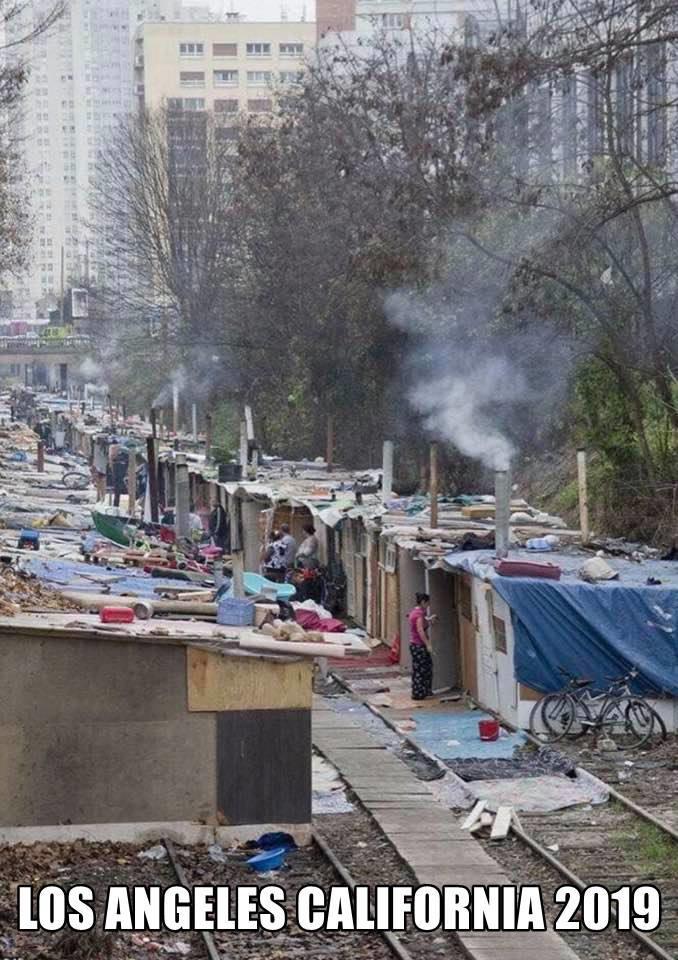 The picture is actually from 2015 and was taken in Paris, it can be seen in this Daily Mail article:
Roma gypsies have built their own village using scrap material on a disused railway line next to a Paris ring road Roma communities from EU countries have caused huge controversy in France for at least the past decade Politicians including France's Prime Minister, Manuel Valls, have branded them as foreigners who 'cannot integrate' Children's toys and pushchairs are scattered across the tarpaulin-covered roofs of a Roma gypsy village built from rubbish and scrap in Paris.