STORY UPDATED: check for updates below.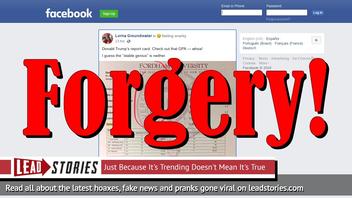 Did President Donald J. Trump's report card or transcript from his days at Fordham University leak and does it show a paltry 1.28 GPA? No, that's not true: the image that went viral in early March 2019 is an obvious forgery.
An example of the image can be seen in this Facebook post (archived here):
Here are two examples of the image we found floating around online: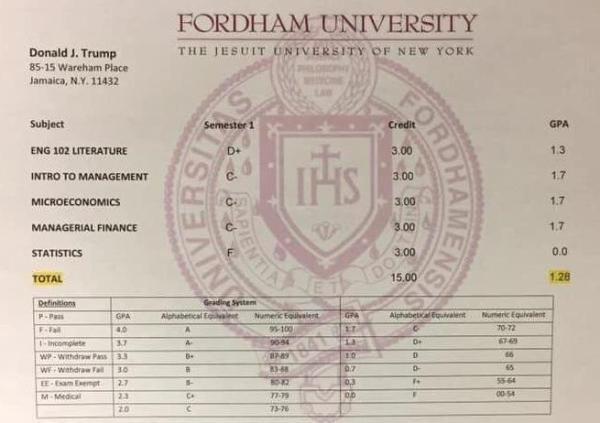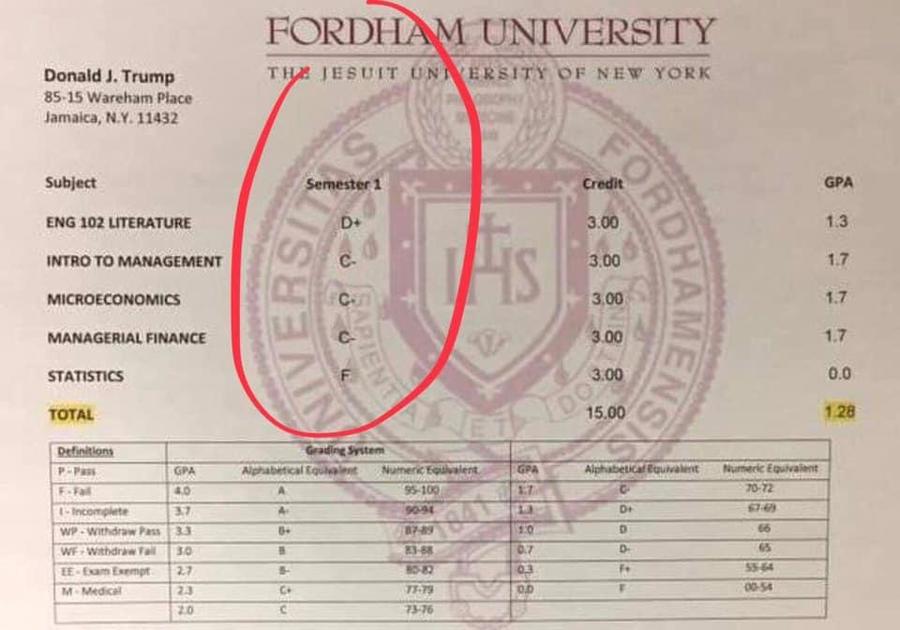 The most obvious sign the image is fake is the address: Donald J. Trump, 85-15 Wareham Place, Jamaica, N.Y. 11432. That is indeed Trump's childhood home but he only lived there until he was 4 years old (source: NY Times). Why would his college transcript have that address on it?
Trump attended Fordham University for two years starting in 1964 according to his biography. Note that the supposed transcript does not mention any year or date either, this is the second thing that stands out: transcripts or report cards are usually dated.
The third thing that makes this image suspect is that it appears to be using the Arial font, which was only designed in 1982: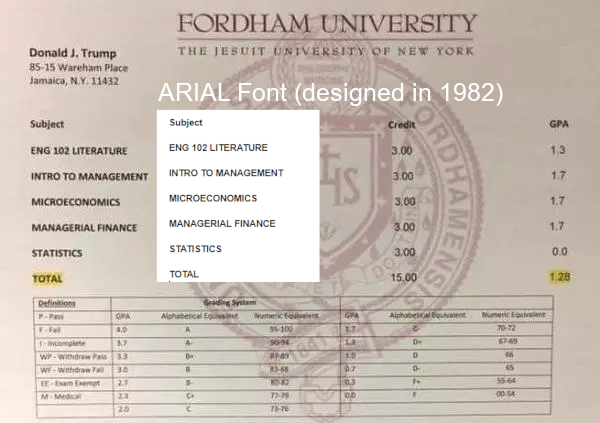 No reliable source has made any mention of Trump releasing his college transcripts and it is clear this document has too many issues with it to be authentic.
We have contacted Fordham University and they provided us with following official statement via their Assistant Vice President for Communications, Bob Howe:
The image is a forgery, not an actual Fordham University transcript. Fordham University respects the privacy of its students and alumni, and follows federal law regarding the handling and release of academic records.
2019-03-08T15:51:18Z

2019-03-08T15:51:18Z

Added statement from Fordham University.