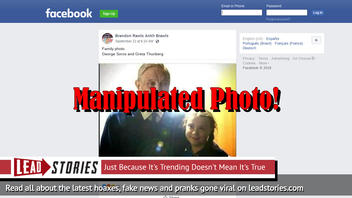 Did George Soros pose for a picture with Greta Thunberg? No, that's not true: the image going viral on social media consists of an edited photo of Al Gore posing with the Swedish climate activist but the head of Gore has been digitally replaced with that of George Soros. The image is not real and likely originated from SecretNews, a French website claiming to be satirical in nature.
An example of the photo can be seen in this Facebook post (archived here) that was captioned:
Family photo
George Soros and Greta Thunberg
This is the image in question: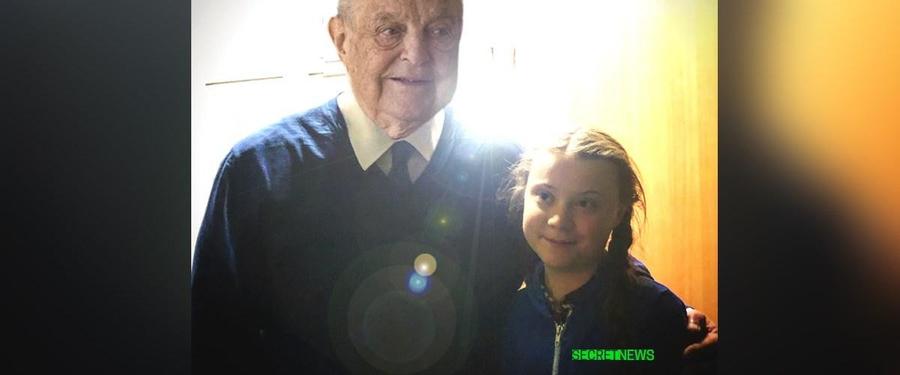 It appears to have originated on SecretNews.fr, a French website that claims to be a satire/parody publication on its "about" page. On August 28, 2019 they ran an article claiming Thunberg was the granddaughter of George Soros (archived here):
Le philanthrope multimilliardaire américain d'origine juive est très fier de sa petite-fille. La jeune militante écologiste Greta Thunberg a elle-même laissé échapper l'information. Alors que nous fêtions hier les 101 ans du milliardaire le plus détesté de l'extrême-droite, la jeune fille a laissé un commentaire sous une photo pour souhaiter un "joyeux anniversaire mon papy chéri" à son grand-père.
But the photo that went with the story was lifted from Thunberg's own Twitter account before being manipulated to replace the head of Al Gore with that of George Soros and to add a lens flare effect (tweet archived here):
Thank you @algore for being a true pioneer. Very few people have done more. It was an honour to meet you. #climatecrisis #climatebreakdown pic.twitter.com/HzbvPcGkwu

-- Greta Thunberg (@GretaThunberg) December 30, 2018
Don't fall for this fake image...