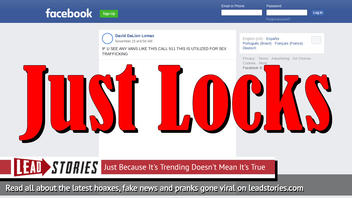 Should you call 911 when you spot a van that has extra locks on its doors and hatches? No, that's not true: such locks are commonly used by mechanics, maintenance men, construction workers etc. who keep expensive tools in their van and who don't want them stolen overnight when the van remains parked in the street. There is no need to call 911 on them on suspicion of them of being sex traffickers.
The bizarre advice originated as a Facebook post (archived here) published on November 15 that read:
IF U SEE ANY VANS LIKE THIS CALL 911 THIS IS UTILIZED FOR SEX TRAFFICKING
This is what the post looked like on Facebook:
And here is the image in question: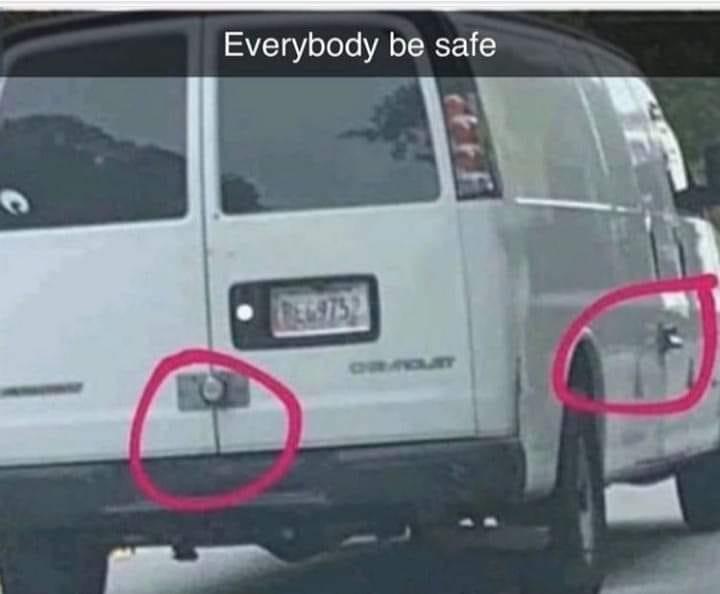 Locks like these are actually quite common and they are often purchased by people who want to keep their toolboxes safe at night. You can even buy them online here (archived version):
(null)
or here at Amazon: https://www.amazon.com/s?k=van+lock+for+doors.
There is no need to be especially alarmed if you see a van like this.
However if you are concerned about human trafficking and sexual exploitation and you want to do something about it, check out this checklist put together by Hope for Justice, a non-profit dedicated to fighting these practices:
Trafficking victims are often lured into another country by false promises and so may not easily trust others. They may: Be fearful of police/authorities Be fearful of the trafficker, believing their lives or family members' lives are at risk if they escape Exhibit signs of physical and psychological trauma e.g.