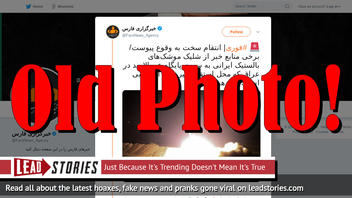 Does the tweet announcing the January 7, 2020, Iranian missile strikes on an airbase in Iraq where U.S. troops are based show an actual launch photo? No, that's not true: the exact same image was already used in 2017; it is not a current photo.
This is the tweet in question:
🚨 #فوری| انتقام سخت به وقوع پیوست/ برخی منابع خبر از شلیک موشک‌های بالستیک ایرانی به سمت پایگاه عین‌الاسد در عراق که محل استقرار نیروهای آمریکایی است، می‌دهند. pic.twitter.com/qbfPYmFXri

-- خبرگزاری فارس (@FarsNews_Agency) January 7, 2020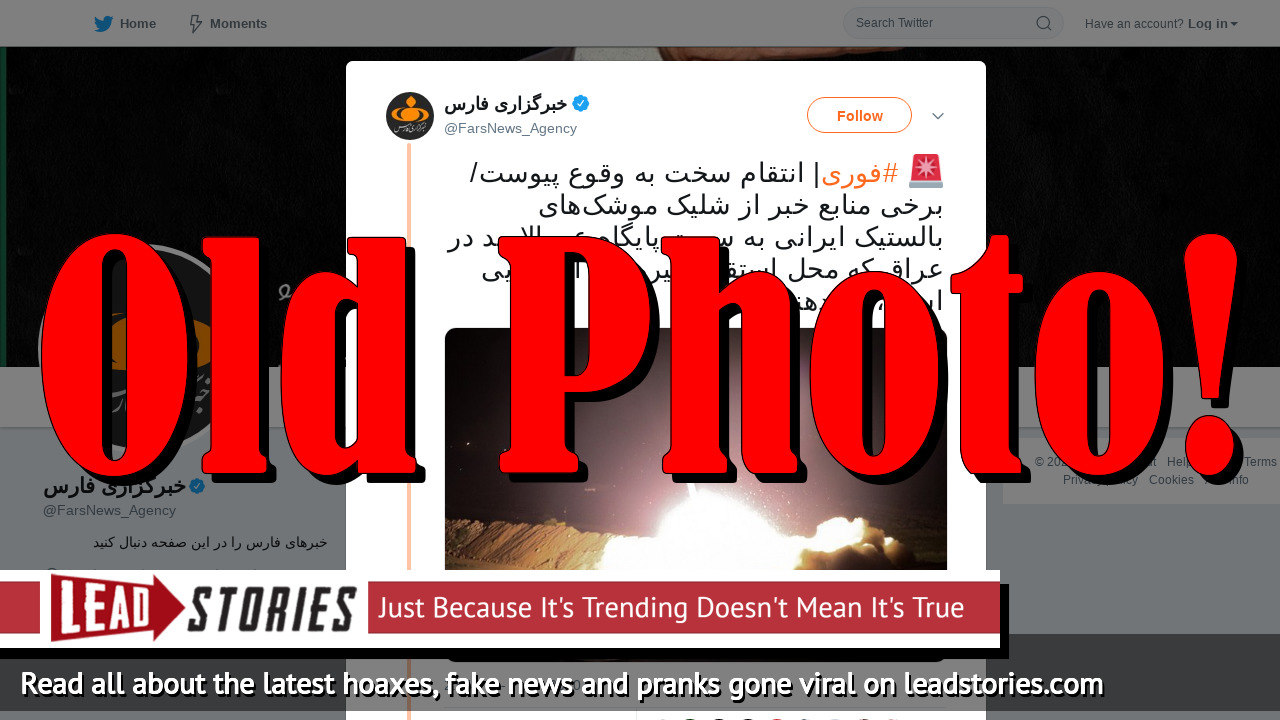 Here is the image in question: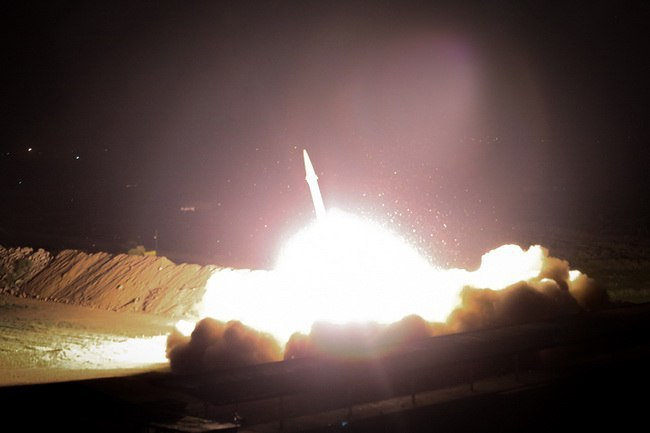 But the exact same image was already used in June 18, 2017, reports about Iran launching missiles at ISIS:
WASHINGTON - An American fighter jet shot down a Syrian warplane on Sunday after it dropped bombs near local ground forces supported by the United States, the first time the American military has downed a Syrian aircraft since the start of the civil war in 2011, officials said.