STORY UPDATED: check for updates below.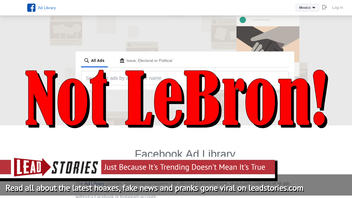 Did NBA star LeBron James endorse or sell Kobe Bryant tribute shirts? No, that's not true: A sponsored post on Facebook that includes a photo of James appearing to hold up a Bryant tribute shirt is digitally-altered, placing James' head on the body of someone else. Similar ads falsely implied that Los Angeles Laker Anthony Davisrio and actor Leonardo Dicaprio endorsed the shirt.
The claim originated from a sponsored post (archived here) by a clothing company on January 31, 2020, under the title "Buy It Now or Lose It Forever !".
This is what social media users saw: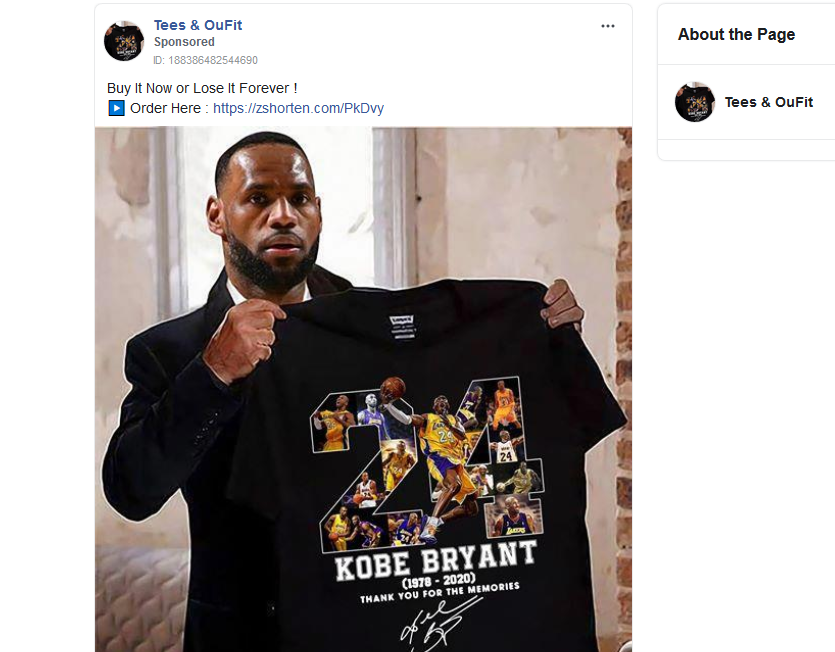 A similar ad used a digitally-altered photo of Los Angeles Laker Anthony Davis, making it appear that he also endorsed the Kobe tribute shirt: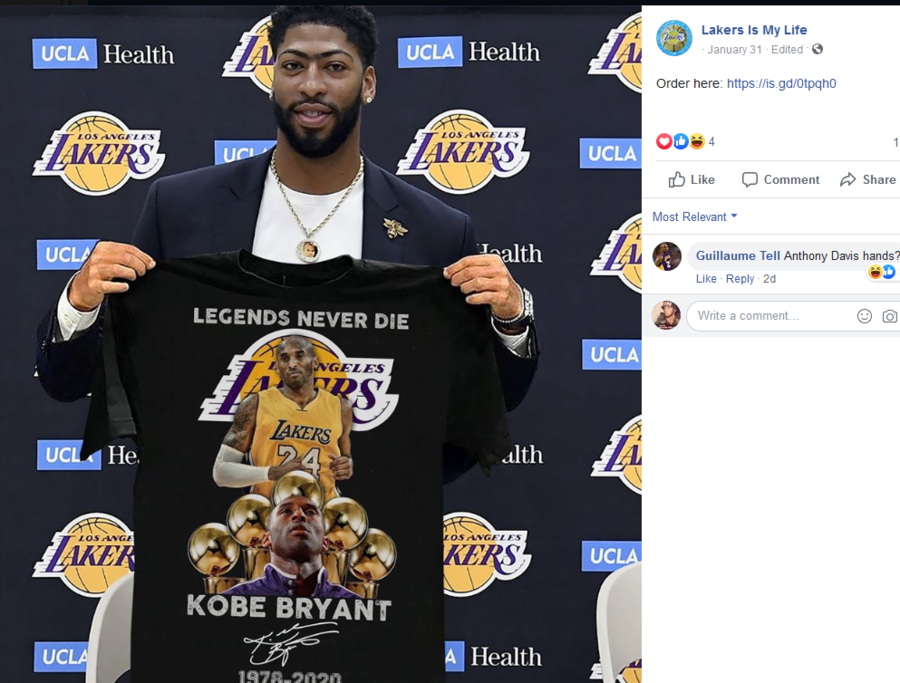 This fake ad has actor Leonardo Dicaprio selling the Kobe shirts: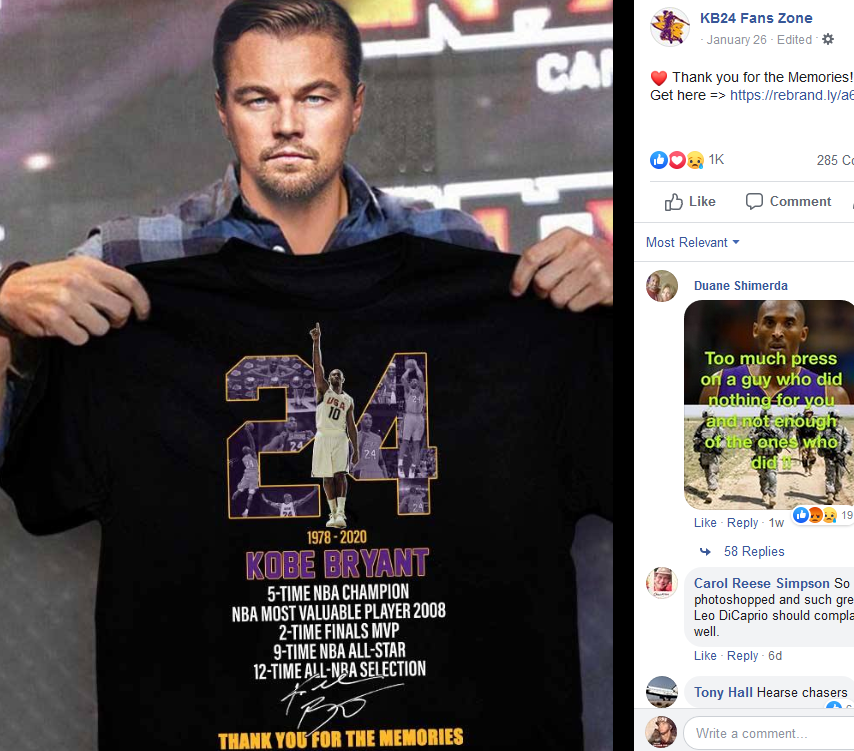 The company selling the shirts was taking advantage of the intense global interest following the helicopter crash that killed Byrant and eight others, including Bryant's 13-year-old daughter. They died when their helicopter slammed into hills in Calabasas, California, on January 26, 2020.
The image used on their ads suggests that James, the Los Angeles Lakers star, had endorsed the shirts. However, it is a very poor attempt at photo editing. This was not lost on many Facebook users who saw it on their timeline:
It is unclear where the marketing company is based since their domain names are registered privately and its Facebook page offers no information.
The tragic death of Bryant has inspired other social media myths - misinformation that the family has said only adds to their pain - including these viral claims that Lead Stories debunked:
2020-02-04T00:44:22Z

2020-02-04T00:44:22Z

4pPT Monday. Feb. 3, 2020 -- Adding Anthony Davis fake photo.