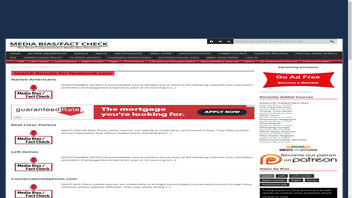 Did the "Department of Home Affairs" issue an urgent community notice to U.S. citizens, warning of burglars pretending to be census workers who present documents on agency letterhead? No, that's not true: the United States does not have a Department of Home Affairs, and the warning is a rehash from a 2019 warning issued by South Africa's Department of Home Affairs.
The fake warning to U.S. citizens, which has been widely shared in recent months in the lead up the 2020 Census, has been repeatedly debunked. It was most recently shared on March 17, 2020, on the Facebook page (archived here) of the police department in Harwood Heights, Illinois. The post shows a photo of the notice with the following text:
Harwood Heights Police Department URGENT COMMUNITY NOTICE Security Alert for USA residents: Be warned, there is a group going to homes and pretending to be officals from Home Affairs. They look presentable, have documents with the letterhead Department of Home Affairs and claim to be confirming that everyone has a valid ID for the upcoming census. However, they are robbing homes. Take note, there is NO initiative like that from the government.. Please alert your friends and family. Please report any incidents to the police department: 708-867-4353."
What social media users saw was this: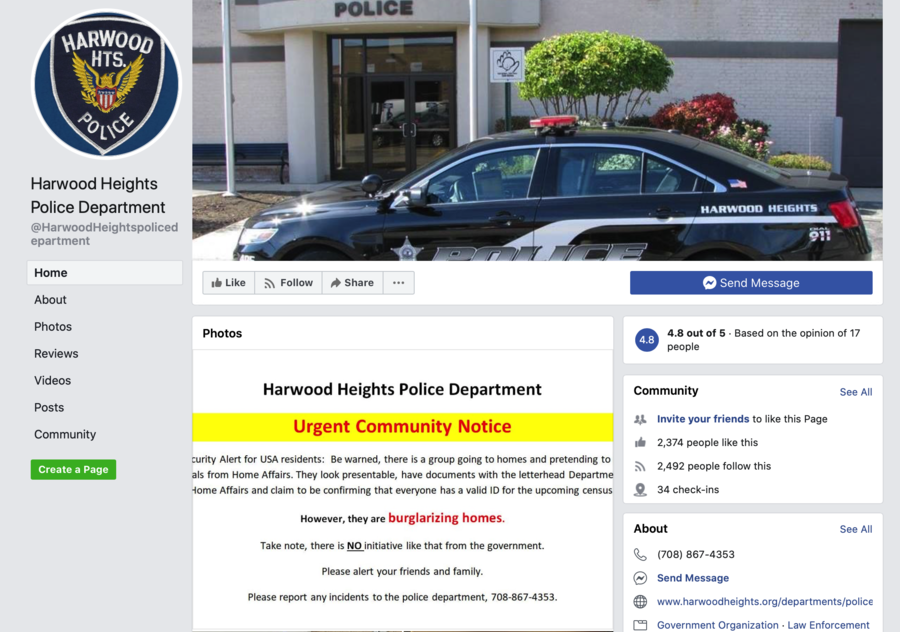 The South African Department of Home Affairs issued the statement in October 2017 following a real robbery scam there during the lead up to its census.
Media statement: Social Media scam alert pic.twitter.com/J8TXiCycTJ

-- HomeAffairsSA (@HomeAffairsSA) September 2, 2019
The warning was lifted and turned into a meme that was widely shared in September 2019, with a security alert for citizens in the U.S. and the UK.
Lead Stories debunked that claim.
The latest meme, posted on the Harwood Heights Police Department's page, is virtually the same, using the same language.
The police department did not return calls and emails from Lead Stories, though it appears the department took the post down just hours after we reached out. Whether the department was fooled into posting the fake warning, or its site was hacked to plant the post, was not clear. We will update the story if more information becomes available.