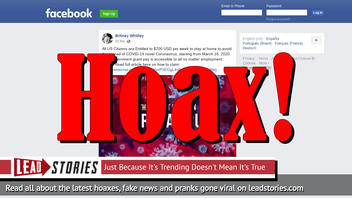 Are all U.S. citizens entitled to $700 per week to stay at home to avoid the spread of the novel coronavirus? No, that's not true: The link in the posts takes viewers to a gorilla giving the middle finger. The post was a hoax related to the coronavirus, but the joke went viral and fooled some people.
The claim has appeared in several posts (archived here), one of which was published on Facebook by Britney Whitley on March 16, 2020. It opened:
All US Citizens are Entitled to $700 USD per week to stay at home to avoid the spread of COVID-19 novel Coronavirus, starting from March 16, 2020. The Government grant pay is accessible to all no matter employment status. Read full article here on how to claim:
https://external-preview.redd.it/vxPXEGgL4v8mCGw06IFGsmJNtqWQg-z60xQQ79dHKPY.jpg?auto=webp&s=db7685262e9b352a4888e547f52a244e2ea2cb9f
Users on social media only saw this:
Several similar posts are making the rounds, but they mention different amounts for the payout: $420, $900, while yet another suggests a range of $700-1,000.
Many of the posts use actual television news logos for the image to give the falsehoods an air of authenticity. However, all of the posts take readers to this link: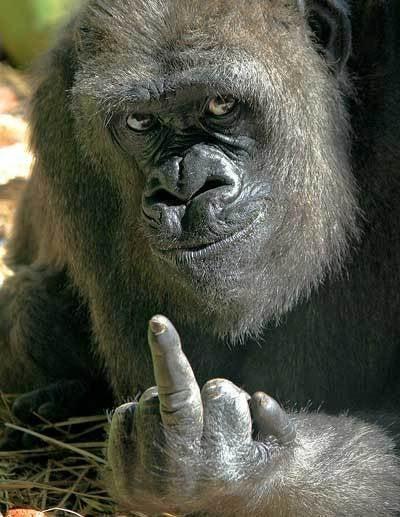 Lead Stories has debunked previous hoaxes that link to the same photo. And similar claims have been making the rounds that suggest every household will be getting a specific amount of money in the form of a stimulus check, even though lawmakers have not finalized those relief measures.
U.S. citizens may get some economic relief from Congress at some point, but that could still be a few weeks away. On March 17, 2020, the White House announced an $850 million stimulus package, which would also include support for businesses, according to The Washington Post.
Also, Republican Sen. Mitt Romney has suggested giving each American adult $1,000, to ensure economic stability, according to CNN. However, this is merely a proposal and has not been taken up by Congress.
Until lawmakers take up those measures, posts such as these are spreading some humor but not the truth.
Other fact checks by Lead Stories concerning coronavirus misinformation include: