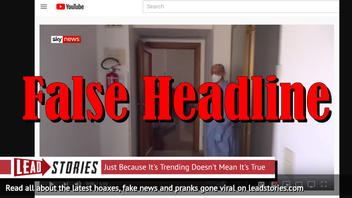 Did a video from the British broadcaster Sky News about coronavirus victims at a hospital in Italy get taken down? No, that's not true: The report is still available on the network's YouTube channel. Lead Stories is not fact checking the video; we are just noting the claim that the report got taken down is false.
The claim appeared in a post published by Vinh Bảo on March 21, 2020, titled "Sky news vid that got taken down" (archived here).
Users on social media only saw this:
It appears a Vietnamese content-stealing YouTube channel lifted the Sky News report by Chief Correspondent Stuart Ramsay, claiming it was taken down.
In fact, it was not removed at all. Here is the original video from the network's YouTube channel:
Our Trendolizer engine created a graph of the number of views of the original video, which has spiked. Interestingly, the copycat version has received more than 1.5 million views on YouTube as of March 22, 2020 - more than the original piece on Sky's YouTube feed.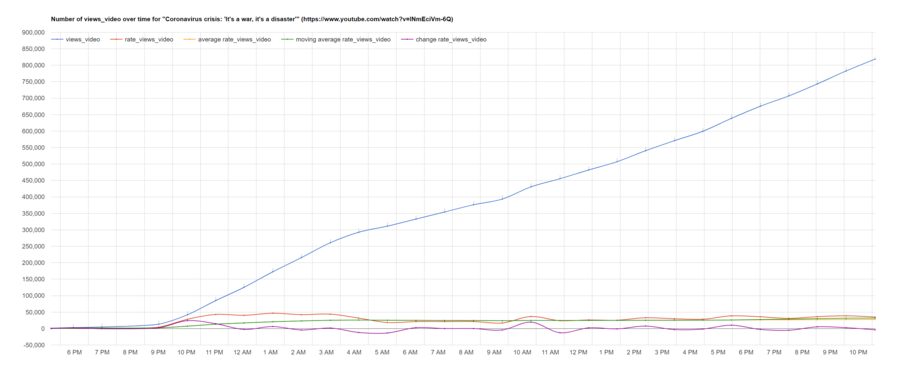 The Sky News website also has a full write-up by Ramsay with the video embedded:
The mortuary assistant beckoned for us to follow him. We passed room after room full of coffins. At the end of a corridor he opened a door and gestured that we go inside what I could see was a church. I didn't understand, but as we turned the corner we were confronted by more rows of coffins.
There is a lot of disinformation online related to the novel coronavirus. Here are some other fact checks by Lead Stories you may want to check out: