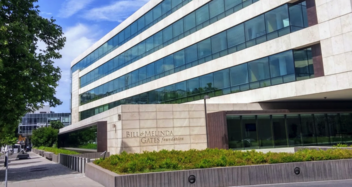 Does the sign outside the Bill & Melinda Gates Foundation say "Center for Global Human Population Reduction?" No, that's not true. There is no such center run by Gates -- nor is there any evidence such a center exists anywhere, run by anyone.
But a photoshopped view of the exterior of their building says it's the case in a post (archived here) put up on Facebook on April 28, 2020. It opened:
This In case you ever doubted what outcome Bill #Gates planned/plans with his artificial forms of #eugenics...
This mans nefarious actions should speak much louder than these simulated [yet true] words circled in red..."
The post includes a fake photo of the entrance to the Bill & Melinda Gates Foundation headquarters at 500 5th Ave., in Seattle, Washington. The bogus sign reads, "Center for Global Human Population Reduction."
This is what the post looked like on Facebook at the time of writing:
And here is a photo from the real entrance as shown by Google Maps: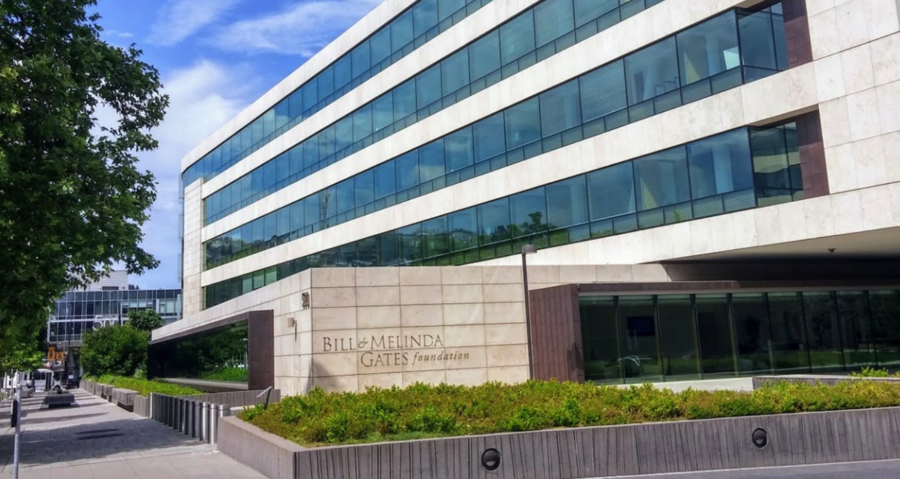 There is no such thing as the Center for Global Human Population Reduction. It is just one in a long chain of false rumors about Gates in circulation. On March 20, 2020, Lead Stories debunked a claim that Bill Gates and the Vatican planned to depopulate the world with coronavirus vaccine.
Because Gates is a strong advocate for vaccinations, some anti-vaxxers say he is out to kill people, while Gates believes vaccines will save people. His support for vaccines is tied to his belief that saving young children from disease will stabilize the birth rate, which will lead to lower population growth. Lower population leads to less crowding and less hunger, he says. He is not trying to reduce the population of the planet through eugenics or mass murder, which his detractors are claiming.
This new rumor about the entryway to the Gates' Foundation continues a misunderstanding about a 10-year-old TED Talk that Gates gave and that has been taken out of context. When he said he favored "Innovating to zero," he was talking about carbon emissions, not about wiping out people. At the time, he was at a conference where he was supporting the goal of zero carbon emissions globally by 2050. His views are spelled out in this Forbes Magazine article.
Gates, who pioneered Microsoft, has been the subject of more Facebook rumors than Bigfoot. In the past month, alone, people have floated the following:
•Fact Check: 496,000 Children In India Were NOT Paralyzed From Bill Gates Polio Vaccine From 2000-2017
•Fact Check: Bill Gates Can NOT Prescribe Medicine And 'Dr. Sebi' Was Barred From Practicing In Some States
•Fact Check: India Is NOT Suing Bill Gates For Vaccination Deaths
•Fact Check: NO Deep State Operators Trying To Ban Hydrochloroquine
•Fact Check: Bill Gates Does NOT Have Access To Your DNA And Does NOT Have Ownership In WHO