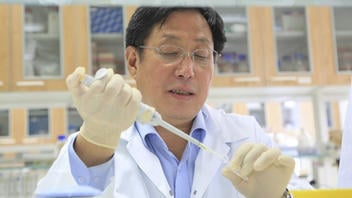 Did the CIA arrest a Harvard scientist for creating the novel coronavirus? No, that's not true: The headline on a YouTube viral video is inaccurate. Charles Lieber, the chair of Harvard University's Department of Chemistry and Chemical Biology, was arrested on January 28, 2020, for making fraudulent statements to federal authorities about his relationship with the Chinese government.
The case was not related to the novel coronavirus pandemic.
The claim is found in a video published on YouTube by Efo Dzimado on March 30, 2020, titled "CIA Arrested China Scientist For Creating Corona Virus" (archived here). It opened:
CIA Arrested China Scientist For Creating Corona Virus. It is coming and going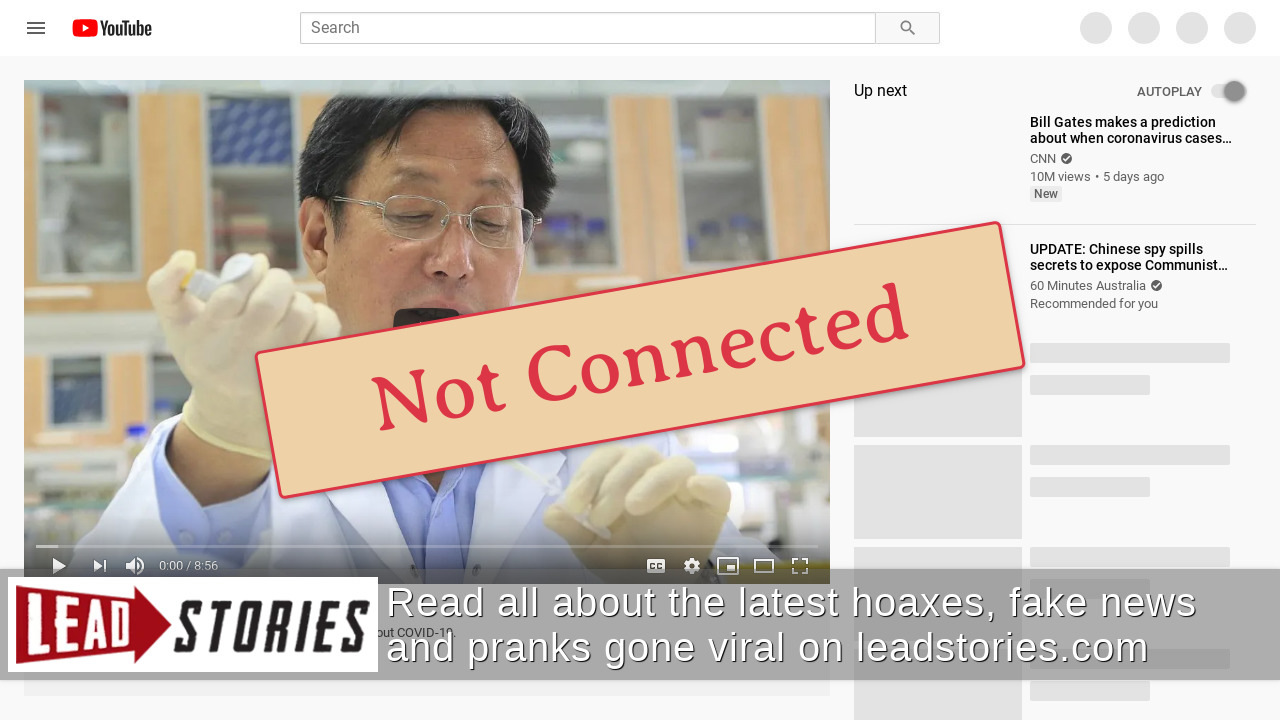 Click below to watch the video on YouTube:
Several of the claims made in the post have previously been debunked by fact checkers. On February 21, 2020, FactCheck.org concluded that there was no link between the arrest of Lieber and the coronavirus outbreak.
The New York Times also reported that Lieber was not accused of disclosing information with China:
Dr. Lieber, a leader in the field of nanoscale electronics, has not been accused of sharing sensitive information with Chinese officials, but rather of hiding -- from Harvard, from the National Institutes of Health and from the Defense Department -- the amount of money that Chinese funders were paying him.
Lead Stories has previously fact checked an element of this video that contained a news report making several speculative claims about the origins of the coronavirus. It cited The Washington Times newspaper, which had reported on January 26, 2020, that the new coronavirus might have originated in a lab in Wuhan, China. That story quoted an Israeli biological warfare analyst who was speculating about this possibility.
Lead Stories has written about similar claims before (here and here).
The journal Science reported on February 19, 2020, that a group of 27 health officials had issued a statement, which was published by The Lancet a day earlier. In it, the authors "strongly condemned" the rumors and conspiracy theories about the origins of the coronavirus outbreak.
They added that scientists from several countries "overwhelmingly conclude that this coronavirus originated in wildlife," which is how many other viruses have spread. The statement went on to say:
Conspiracy theories do nothing but create fear, rumours, and prejudice that jeopardise our global collaboration in the fight against this virus.
London's Daily and Sunday Express newspaper quoted a scientist from the Wuhan Institute of Virology, Chen Quanjiao, who said:
The Wuhan Institute of Virology has no infections, and the patient zero did not come from us.
The arrest of the Harvard scientist was not related to the coronavirus pandemic and, as we have previously reported, COVID-19 is not a lab-made bioweapon.
There is a lot of misinformation online about the coronavirus. Here are some other fact checks by Lead Stories you may want to check out: