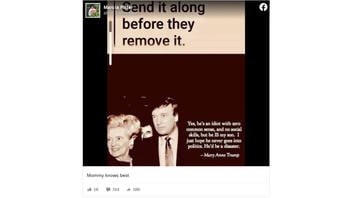 Did Mary Anne Trump call her son, President Trump, an "idiot" who would "be a disaster in politics"? No, there is no record such a statement was ever made by Trump's mother about her son. The claim stems from a meme that won't die. Social media users have been sharing images carrying an unsubstantiated quote from Mary Anne Trump since at least 2019.
The meme appeared in a post (archived here) on Facebook on April 9, 2020. It opened:
Yes,  he's an idiot with zero common sense, and no social skills, but  he IS  my son. I just hope he never goes into politics. He'd be a disaster."
Posts like the following were making the rounds:
Here is the original photo, as run by The New Yorker in June 2016: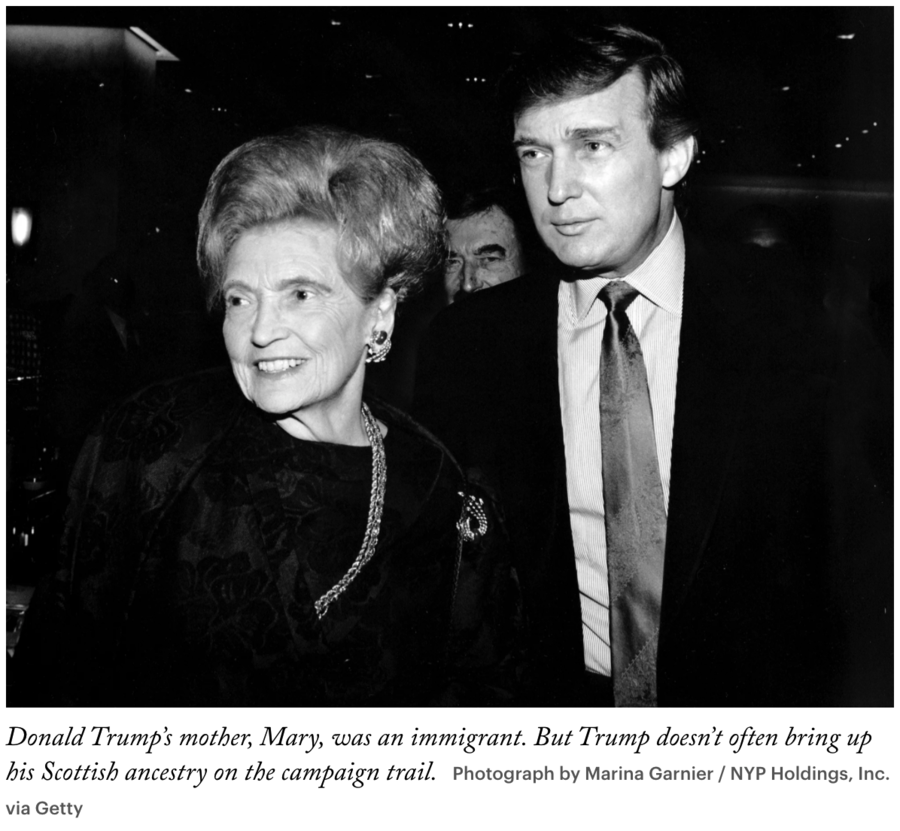 This quote is unsubstantiated, and it has previously been shot down by Reuters, Snopes, Politifact and FactCheck.org.
The president's mother is not recorded in any magazine, newspaper or television interview in her day as having insulted her son publicly. She died in 2000, so she could not have said that during Trump's run-up to the 2016 election or any time close to that. The black-and-white photo of a young Trump with his mother, which accompanies the meme, has no date.  ​
The closest comment Trump's mother may have made about her son comes from the September 1990 issue of Vanity Fair. According to the story, in the late 1980s, the president's mother said to Trump's first wife, Ivana: "What kind of a son have I created?"
Trump's mother critically forecasting his entrance into politics -- and prediciting such a move would be a "disaster" -- would have have been newsworthy. And the supposed quote would have likely resurfaced during his run-up to the 2016 presidential election.
At the time of his mother's death, Trump was already listed in New York's financial hierarchy and was exploring the possibility of running in the 2000 election. But this quote appears nowhere -- except on social media -- as having been spoken by Trump's mother.
The meme offers no citation for the quote, and Lead Stories could not find a confirmation quote from a family member or acquaintance -- or anything to lend it credibility.
"A mothers choice words," wrote one poster of the meme. Another user remarked in a comment: "She knew full well what she gave birth to."