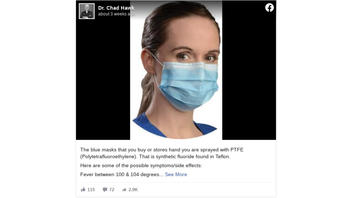 Do blue masks cause symptoms similar to COVID-19 because they are sprayed with PTFE (polytetrafluoroethylene)? No, that's not true: Medical experts said only some masks are sprayed with PTFE, but those that are would not be a concern at temperatures below 300 degrees. Meat begins to denature above 105 degrees. Mask wearers would suffer bodily tissue degradation, similar to cooking, well before PTFE might become a concern.
The claim appeared as a post (archived here) where it was published by Dr. Chad Hawk on Facebook on October 10, 2020. It opened:
The blue masks that you buy or stores hand you are sprayed with PTFE (Polytetrafluoroethylene). That is synthetic fluoride found in Teflon.
This is what the post looked like on Facebook at the time of writing:
(Source: Facebook screenshot taken on Fri Oct 30 19:08:48 2020 UTC)
Dr. Adrian Cotton, MD and Chief of Medical Operations, LLUH Hospitals told Lead Stories the while some masks do have PTFE sprayed on, the majority of them are made out of polypropylene. Possible symptoms or side effects wouldn't be caused unless the temperature of the PTFE mask was "over 300 plus degrees, so it's not a concern."
The entire caption on the post with a photograph of a woman wearing a blue mask read:
The blue masks that you buy or stores hand you are sprayed with PTFE (Polytetrafluoroethylene). That is synthetic fluoride found in Teflon.

Here are some of the possible symptoms/side effects:

Fever between 100 & 104 degrees
Chest Tightness
Shortness of Breath
Headache
Cough
Chills
Sore Throat
A Tineye.com search for the photograph Dr. Hawk posted of the woman in the mask notes the photograph appeared in 2015 on the website Alibaba.com, a Chinese e-commerce site. The name of the file for the photograph is "polypropylene face masks," and not PTFE or Polytetrafluoroethylene, "Filename: Polypropylene-Face-Masks.jpg_200x200.jpg(200 x 200, 10.4 KB."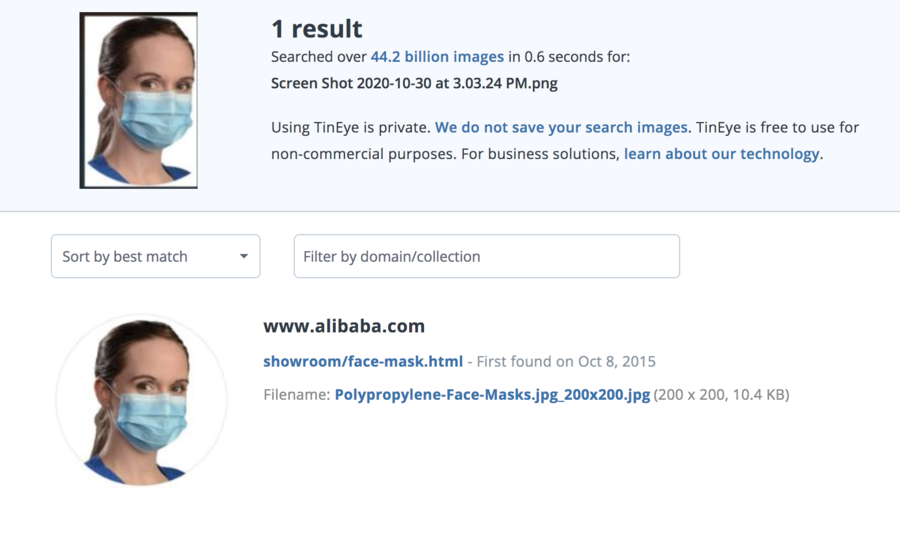 The image used on the Facebook post is from an advertisement on the website Wasserstrom.com, a restaurant supply company. The mask is currently unavailable on their website.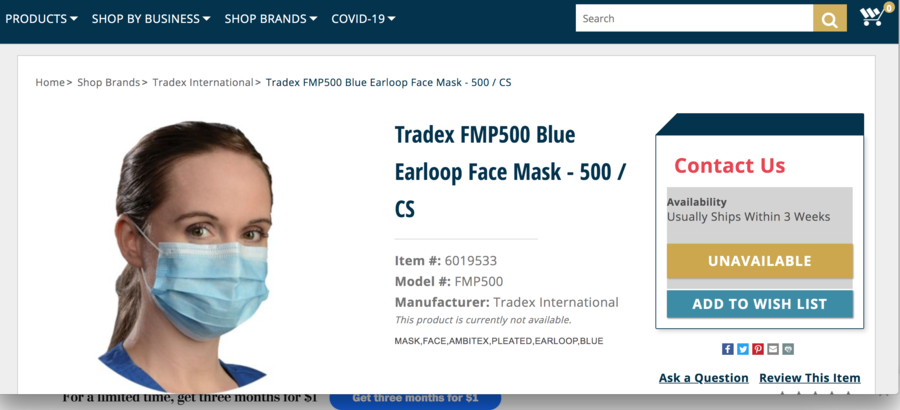 Here are examples of Polytetrafluoroethylene masks and Polypropylene masks available on Amazon.com.
The Centers for Disease Control recommends wearing a mask to prevent the spread of coronavirus.
The CDC recommends Americans wear a mask that has two or more layers of washable, breathable fabric. The CDC recommends Americans do not wear an N95 or surgical masks as they are intended to healthcare workers."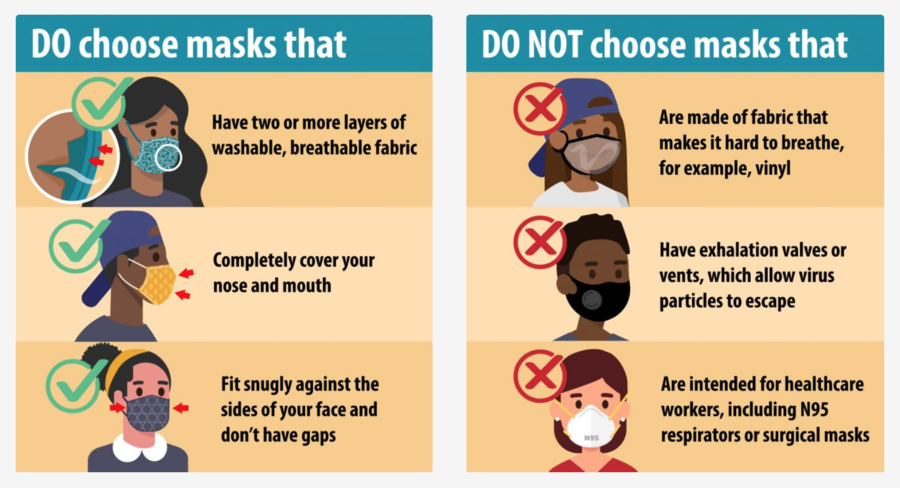 The list of symptoms the post claims that are caused by masks are similar to the COVID-19 symptoms described by the CDC:
People with COVID-19 have had a wide range of symptoms reported - ranging from mild symptoms to severe illness. Symptoms may appear 2-14 days after exposure to the virus. People with these symptoms may have COVID-19:
Fever or chills
Cough
Shortness of breath or difficulty breathing
Fatigue
Muscle or body aches
Headache
New loss of taste or smell
Sore throat
Congestion or runny nose
Nausea or vomiting
Diarrhea
This list does not include all possible symptoms. CDC will continue to update this list as we learn more about COVID-19.