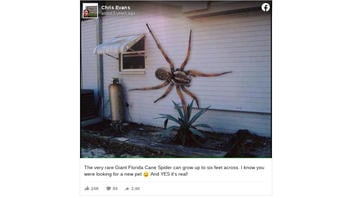 Is this a photo of a real gigantic spider? No, that's not true: While this is a photo of a real wolf spider, the house in the background was added and this changed the appearance of the spider's relative size, transforming it from a garden-variety arachnid to one of mythical proportions.
The photo has been popping up online for years and a post on Facebook (archived here) from March 21, 2016, has recently been circulating again. It was captioned:
The very rare Giant Florida Cane Spider can grow up to six feet across. I know you were looking for a new pet

And YES it's real!
This is what the post looked like on Facebook at the time of writing:
(Source: Facebook screenshot taken on Mon Nov 23 15:02:22 2020 UTC)
This legendary photoshopped spider has been given a variety of names over the years when it appeared in various memes, the Angolan Witch Spider, the Florida (or Hawaiian) Cane Spider, the Australian Cattle Spider, and the Columbian Diablo Spider.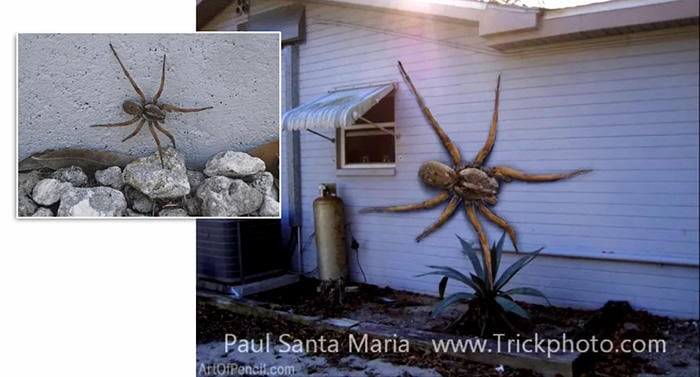 The creature in the original photo was a wolf spider, with only seven legs, that was about two inches long, according to the photographer who took the picture in 2011, Paul Santa Maria. He was living in New Smyrna Beach, Florida, when he snapped the photo of "Wolfie" and then did some editing it to make it look like a spider with a one-story leg span was on the side of a house. Paul Santa Maria is a musician and photographer who has been forthcoming about the origins of this famous hoax photo. He has shared his story with other hoax-busting fact-checkers over the years, and has the story of "Wolfie" on his website Trickphoto.com. He also made a short video about how this came to be.