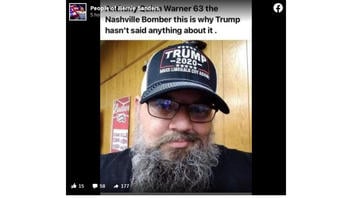 Does a photo show suspected Nashville bomber Anthony Quinn Warner wearing a Trump 2020 hat? No, that's not true: The photo circulated on social media in the days after the Christmas morning bombing in Nashville, Tennessee is not of Warner, the 63-year-old Tennessee man identified by the FBI as the bomber. The bearded man in the photo is clearly not the same as the man shown in a known photo of Warner.
The claim appeared as a meme a post (archived here) shared on Facebook on December 27, 2020. The caption read:
Anthony Quinn Warner 63 the Nashville Bomber this is why Trump hasn't said anything about it.
This is what the post looked like on Facebook at the time of writing:
(Source: Facebook screenshot taken on Mon Dec 28 02:56:49 2020 UTC)
Lead Stories has not yet identified who the bearded man wearing the Trump hat is, but we do know it is not Warner.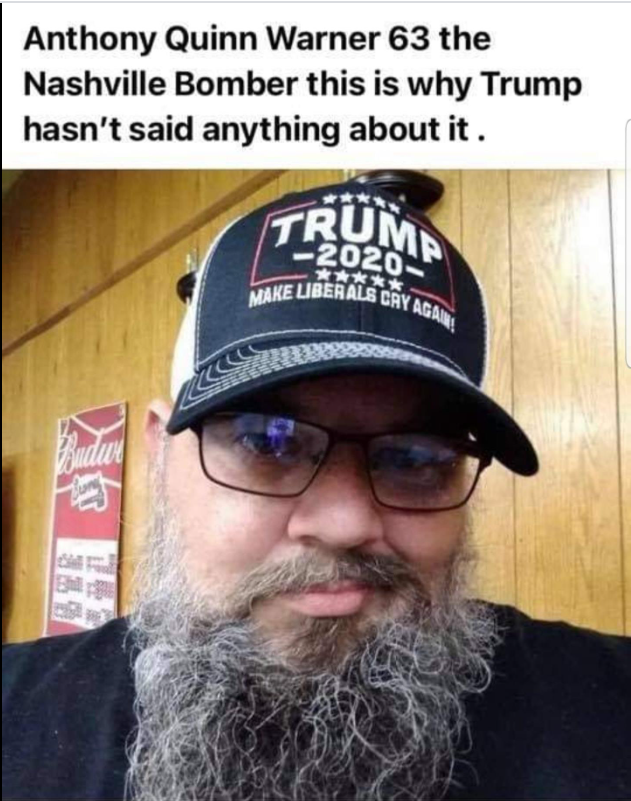 One photo has been confirmed as Warner, according to CBS. This photo of a man without a beard was verified by law enforcement sources as being the suspected bomber, CBS reported.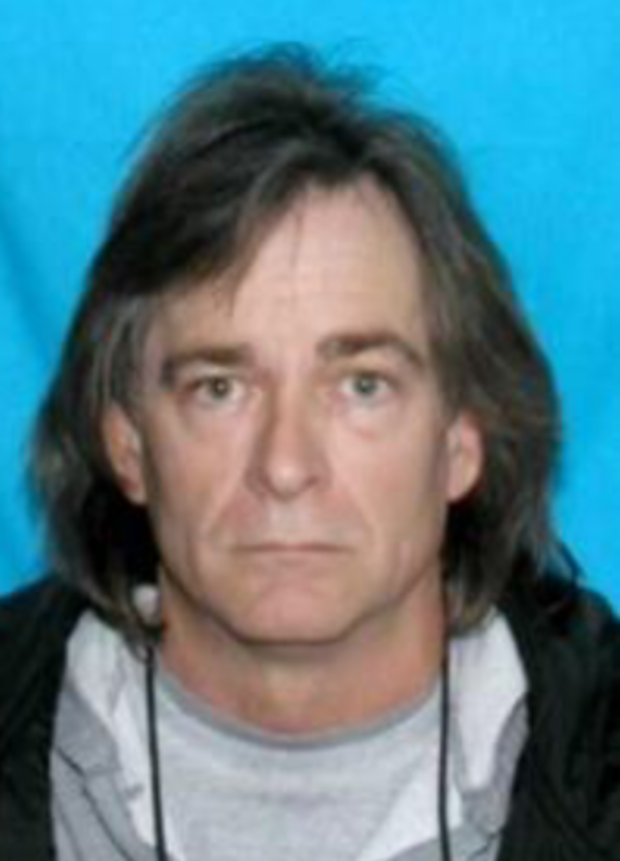 Warner did not immediately appear to have been active on social media as no Facebook, Twitter, Instagram or other accounts have surfaced. There also has been no verified information about his political leanings.
Investigators who named him as a suspect have not publicly speculated on his motive for blowing up his RV -- with him inside of it -- in downtown Nashville. People who knew him have reportedly been asked if they had heard him talk about 5G technology conspiracy theories. The large vehicle was parked next to an AT&T transmission center, which was damaged by the blast.