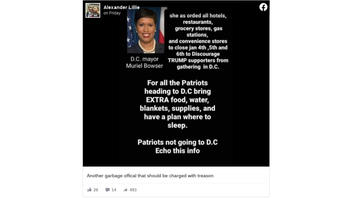 Did D.C. Mayor Muriel Bowser order the shut down of businesses during the week of January 4, 2021, to discourage Trump supporters from gathering in Washington? No, that's not true: In a statement on protests planned for January 6, 2021, Mayor Bowser discouraged D.C. residents from engaging with the protesters and laid out a slew of street closures around the downtown area. She did not say businesses will be shut down in response to protests.
The claim appeared in a Facebook meme (archived here) where it was published on January 1, 2021, with the caption: "Another garbage offical [sic] that should be charged with treason." The meme, which included a photo of Mayor Bowser, opened:
she as [sic] orded [sic] all hotels, restaurants, grocery stores, gas stations, and convenience stores to close jan 4th ,5th and 6th to Discourage TRUMP supporters from gathering in D.C.
This is what the post looked like on Facebook at the time of writing:
(Source: Facebook screenshot taken on Mon Jan 4 14:45:27 2021 UTC)
Protesters are planning to gather in the capital on January 6, 2021, the day Congress will gather to certify Joe Biden's Electoral College victory.
Mayor Bowser further discouraged D.C. residents from traveling to the downtown area or engaging with protesters in a January 4, 2021, news conference, but never said that she was closing down businesses in anticipation of the protests. "Of course people are allowed to come into our city to participate in First Amendment activities," Bowser said in the news conference.
At least two D.C. businesses shut down ahead of the anticipated protests, but not by order of the mayor's office. Hotel Harrington and the bar at the base of the hotel, Harry's, have independently decided to shut down and suspend reservations in the days leading up to January 6, 2021. The area around the hotel has become a gathering spot for Trump supporters during past protests.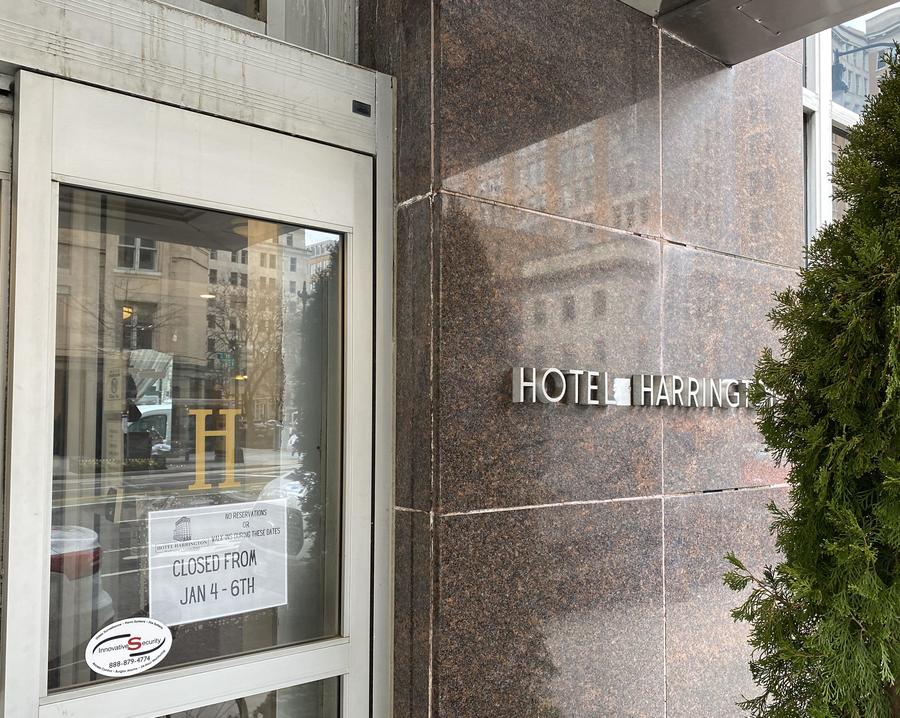 In mid-December, the D.C. mayor's office did announce the suspension of indoor dining from December 23, 2020, to January 15, 2021, in an effort to slow the spread of COVID-19 over the holiday season, according to a press release. No supermarkets, convenience stores, or gas stations were closed or restricted by this order.