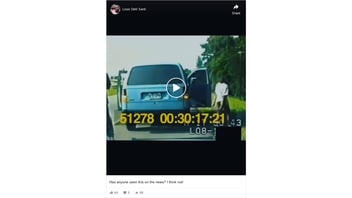 Is a video of an assault on a female police officer a recording of recent events? No, that's not true: The video of the attack in Carthage, Texas, is old. It's from 1997, not 2021. The officer in the video survived and the man who attacked her remained behind bars in May, 2021.
The claim appeared in a Facebook post (archived here) published on April 21, 2021. The post included footage of the attack and read:
Has anyone seen this on the news? I think not!
This is what the post looked like at the time of writing: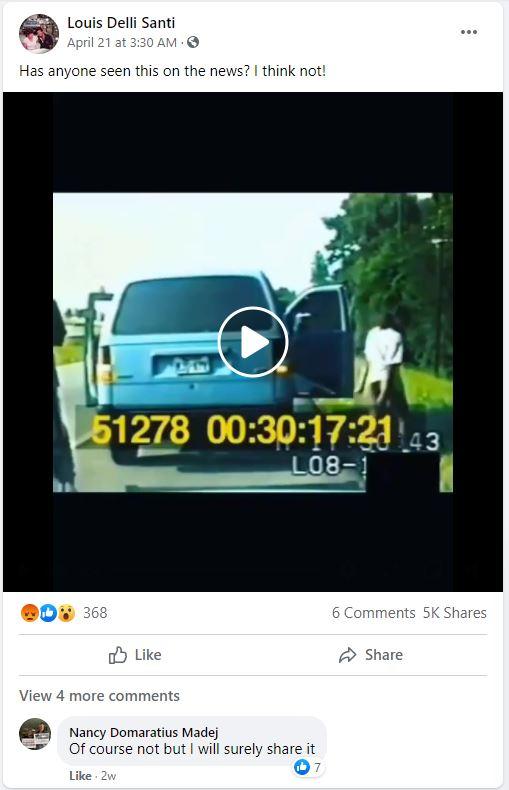 (Source: Facebook screenshot taken on Mon May 10 16:49:29 2021 UTC)
The video in the post is genuine. It shows a real attack. But the post is misleading because it does not say the video is from 1997. By asking whether anyone has seen the attack in the news, the person behind the post is implying the incident was recent and ignored by journalists.
In fact, the attack on Carthage Police Officer Michelle Jeter took place more than 20 years ago. It was covered by the news at the time.
The video, which was recorded from the perspective of Jeter's patrol car, shows the officer looking inside a stopped van. She then asks the driver, later identified as Jorge Dannell Orozco, to put his hands on the car. Jeter readies a pair of handcuffs.
For a moment, it looks as though Orozco is going to comply but then he turns and punches the officer in the face. She falls to the ground. He climbs on top of Jeter and hits her repeatedly. A young girl in the video screams, "Daddy." She covers her eyes and steps away. When Orozco is done, he tells the girl to get in the van. As she climbs in, he can be heard saying, "Baby, I can't go to jail."
Officer Jeter suffered life-threatening injuries but survived.
The Panola Watchman reported that Orozco entered a guilty plea to aggravated assault on a peace officer. He was sentenced to 60 years. At the time of writing, May 10, 2021, he remained behind bars, according to public offender records available from the Texas Department of Criminal Justice.
Besides the abovementioned Facebook post, footage of the attack can be found in various other places online. In this YouTube video, you can clearly see the date of the attack, listed as August 10, 1997, in the bottom right corner. A black box covered the date in the Facebook post, another possible clue that the person behind the post was attempting to conceal or obfuscate exactly when the attack took place.