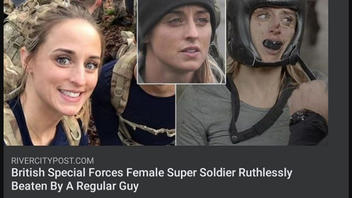 Was a female British special forces soldier ruthlessly beaten by a "regular guy" in boxing? No, that's not true: This photo is from a fight that was a part of the reality TV show modeled after special forces-style training called, "SAS: Who Dares Wins." The woman, Louise Gabbitas, is a midwife, not a special forces soldier. In the 2019 season of the show female contestants were included, reflecting a British military policy change that allows women to apply for any combat roles, including SAS (Special Air Service), based on ability without restriction by gender.
Misleading headlines about this reality TV bout have circulated since 2019, and resurfaced in a post published on Instagram on June 23, 2021. The headline included in the photo reads:
Rivercitypost.com
British Special Forces Female Super Soldier Ruthlessly Beaten By A Regular Guy
This is how the post appeared on Instagram on June 26, 2021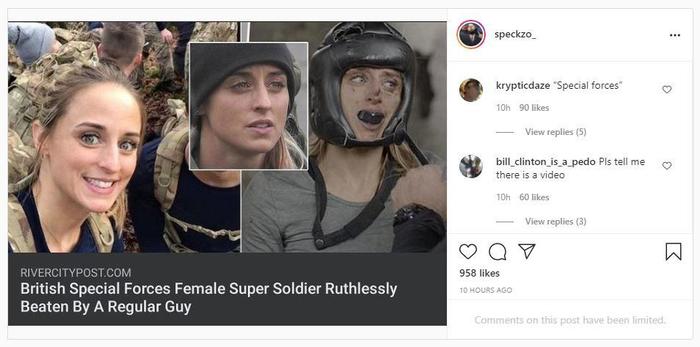 (Source: Instagram screenshot taken on Thu Jun 24 14:15:15 2021 UTC)
The June 10, 2021, article in Rivercitypost.com is not the only instance of this article with this misleading headline. Combatsportshaven.com published the same article on March 5, 2019, and fightworld.net published it on March 23, 2020.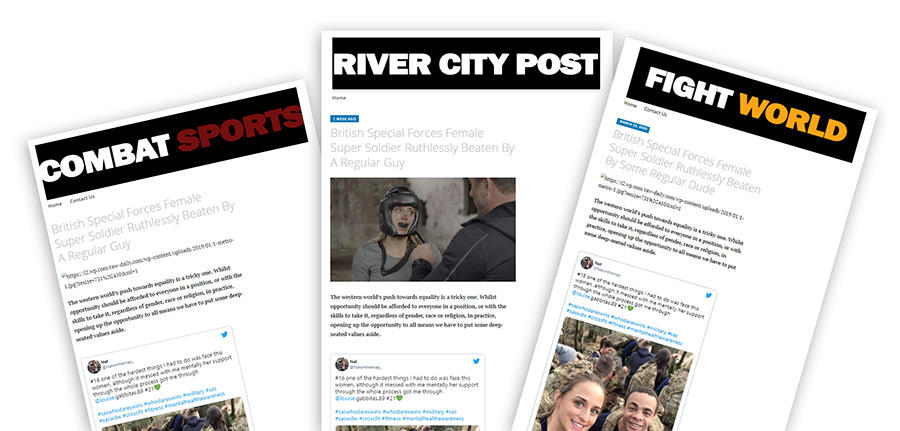 (Lead Stories screenshot collection of identical articles Thu Jun 24 14:28:48 2021 UTC)
Included in that article was this January 13, 2019, tweet from Nathaniel, the male contestant in the show who Gabbitas had chosen to fight.
#16 one of the hardest things I had to do was face this women, although it messed with me mentally her support through the whole process got me through @louise.gabbitas.89 #21💚#saswhodareswins #whodareswins #military #sas #saswdw #crossfit #fitness #mentalhealthawareness pic.twitter.com/VQOjODwtzC

-- Nat (@Natonthemap_) January 14, 2019
There was plenty of press about the controversial scene when it aired, including a January 14, 2019, article on forces.net titled, "SAS Who Dares Wins Sparks Controversy Online After Milling Between A Woman And Man." It explains that it was Gabbitas who was the first contestant to choose an opponent who was not the same gender:
Every recruit chose an opponent of the same gender until former Special Forces soldier and SAS Who Dares Wins Chief Instructor Ant Middleton said:

"The enemy doesn't care what f***ing gender you are, f***ing race you are, f***ing religion you are. They just wanna f***ing kill you. Full stop."

After these strong, no-nonsense words from Ant, midwife Louise Gabbitas was the first recruit to choose a man, student Nathaniel. Before the punch up Ant gave some advice:

"The best form of defence here is attack understood?"