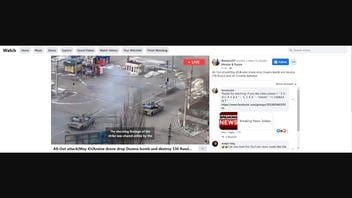 Did a Ukrainian drone drop dozens of bombs and destroy 530 Russian tanks on May 4, 2022? No, that's not true: There were no reports of such an attack, and a video with the claim features footage of totally unrelated, earlier events.
The claim appeared in a Facebook post on May 3, 2022. The post features a video of war footage and a caption that reads:
All-Out attack(May 4)Ukraine drone drop Dozens bomb and destroy 530 Russia tank on Donetsk Battalion
This is what the post looked like on Facebook at the time of writing:

(Source: Facebook screenshot taken on Wed May 4 14:50:45 2022 UTC)
Although the Facebook post was published at 9:45 p.m. Eastern time on May 3, 2022, the time was 4:45 a.m. on May 4, 2022, in Donetsk, Ukraine, where the post -- with narration by a robotic-sounding voice -- implied the bombing occurred: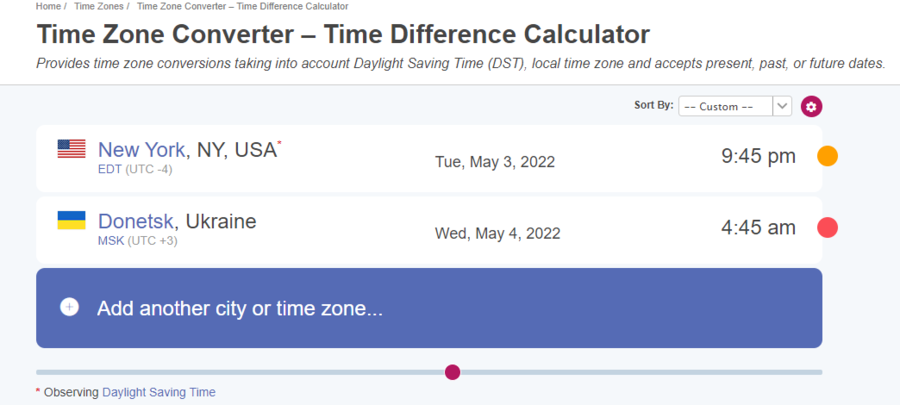 (Source: Time And Date screenshot taken on Wed May 4 15:47:52 2022 UTC)
Lead Stories could not locate any information about Ukrainian forces dropping dozens of bombs in the early hours of May 4, 2022. Using Google's search engine, we plugged in the phrases "Ukraine drops bombs May 4 2022," "Ukraine Russia bombs May 4 2022" and "Ukraine drone bombs." While there were some reports about the Ukrainian forces' drone use, the information in the search results did not specifically corroborate the claim made in the Facebook post.
The video in the Facebook post also used older footage of the 2022 Russia-Ukraine conflict. Lead Stories located two instances of footage from March 2022 used in the video: at 1:12, the video showed footage of Ukrainian tanks firing at Russian forces in Mariupol that was shown in an ABC News report published on March 22, 2022; and at 1:34, the video showed footage that can be found in coverage by the Daily Mail published on March 15, 2022, of a Russian tank that was destroyed by what appeared to be a Ukrainian landmine.
Other fact checks related to the 2022 Russia-Ukraine conflict can be found here.