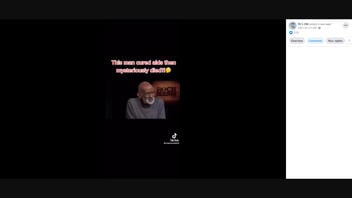 Did "Dr. Sebi" cure AIDS? No, that's not true: There is no evidence that Alfredo Bowman -- a self-described herbalist who referred to himself as Dr. Sebi even though he received no formal education -- cured AIDS. Although Sebi claimed his list of clients included celebrities such as Lisa "Left Eye" Lopes, John Travolta and Michael Jackson, many of Sebi's so-called "cures" for diseases and ailments are not supported by medical evidence. Additionally, his legal history indicates that many of his practices were questionable at best.
The claim appeared in a video posted to Facebook on June 3, 2022. The video, which was a montage of images and clips of Sebi and others claiming he cured AIDS, included the following text:
This man cured aids then mysteriously died?!🤔
This is what the post looked like on Facebook at the time of writing: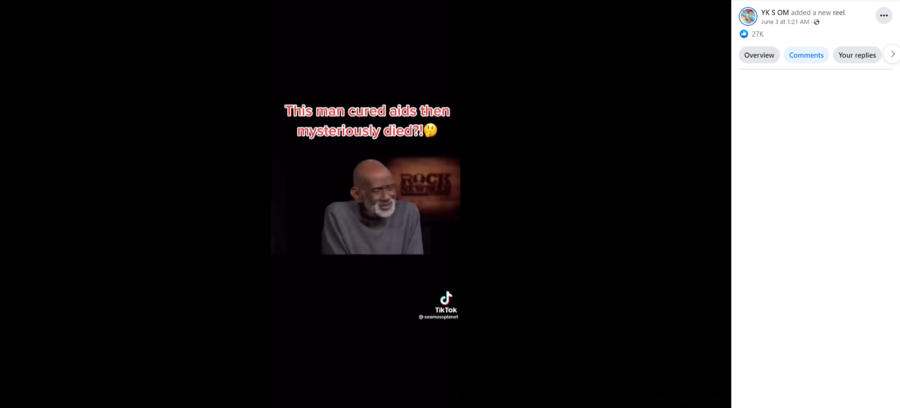 (Source: Facebook screenshot taken on Mon Jun 6 17:37:00 2022 UTC)
There is no known cure for HIV, the immune system virus that causes AIDS, at the time of writing. Sebi claimed that he cured 13 clients of AIDS, but that claim does not appear to have been confirmed. There are only three people who are recognized as having been cured of HIV, and those three individuals received novel treatments involving transplants that are not feasible for all AIDS patients at the time of writing.
An article from the site quackwatch.org described Sebi's various legal troubles, particularly those surrounding his claim about curing AIDS. In 1987, he was charged by the New York attorney general after placing advertisements in newspapers claiming that he cured AIDS and other diseases. As many of his supporters have pointed out -- including the late rapper Nipsey Hussle, whose death was theorized by many social media users to be related to his research about Sebi -- Sebi was found not guilty on the two counts of practicing medicine without a license. However, this verdict was reached because the jury was not convinced that Sebi provided any medical diagnoses to patients and consequently, was not practicing medicine. Therefore, the case did not address whether he actually cured AIDS.
The more relevant case regarding Sebi's AIDS claim was one in which the New York attorney general's office sued Sebi, his associates and his businesses because the parties made therapeutic claims about their products. The attorney general's office entered into a consent agreement with Sebi and the other named parties that ordered that they could no longer make therapeutic claims about their products, such as the proclamation that the products could "cure" AIDS.
Sebi died in 2016 at age 82 while in custody in his home country, Honduras, for alleged money laundering. Many speculate that he was killed for broadcasting his "cures," but his death has officially been attributed to pneumonia.
Sebi is also known for his African bio-mineral balance diet, commonly referred to as an alkaline diet. The diet supposedly works to counteract high acidity levels in the body caused by what Sebi considered a "Western" diet. His alkaline diet consists of many plant-based foods, which have been shown to boost health and reduce the risk of common diseases. However, medical research does not suggest that alkaline diets are effective in curing diseases; in fact, the diet lacks several nutrients, particularly protein, needed for a balanced diet.
Lead Stories previously published two fact checks involving claims about Sebi. One of the fact checks debunked Sebi's claim that viruses do not exist and the other debunked the claim that Sebi had a medical license and used herbs to cure people.