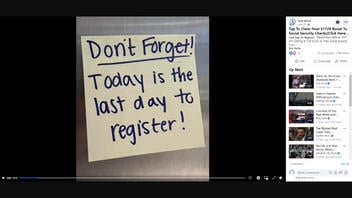 Is there a $1,728 "boost" to Social Security checks being offered to people born before 1957? No, that's not true: There was no such "boost" being added to seniors' Social Security checks when a social media post that made the claim was published.
The claim appeared in a Facebook post on June 15, 2022. The post included a video, which was captioned:
Tap To Claim Your $1728 Boost To Social Security Checks[Click Here]👉
𝗟𝗮𝘀𝘁 𝗗𝗮𝘆 𝗧𝗼 𝗥𝗲𝗴𝗶𝘀𝘁𝗲𝗿 : People Born Before 1957 Are Getting $1728 Boost To Their Social Security Checks If They Register Below (doesn't hurt to check) 👇
The content of the video does not add any credibility to this claim: It just showed an image of a sticky note that reads "Don't Forget! Today is the last day to register!" along with a video clip of people in an office looking at a computer, then screaming and jumping in excitement.
This is what the post looked like on Facebook at the time of writing: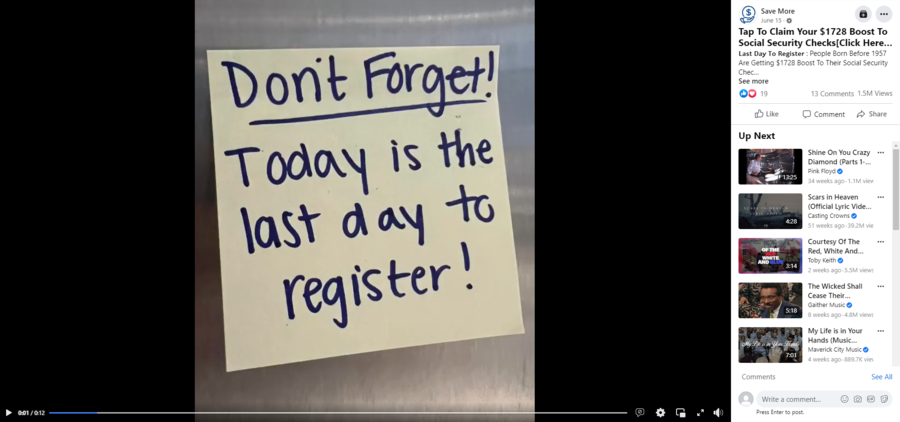 (Source: Facebook screenshot taken on Wed Jul 20 14:24:58 2022 UTC)
There was no $1,728 "boost" being offered to seniors for their Social Security checks when the Facebook post was made. Lead Stories searched for information about the supposed "boost" and could not find documentation to support the claim. However, we did find a resource from the Social Security Administration that presented several scenarios in which an individual's benefits may be adjusted. None of those scenarios alluded to a seemingly random $1,728 "boost" for which seniors could register.
The link included in the Facebook post led users at the time of writing to a page (archived here) that did not appear to be government-sponsored, although it was headed with the phrase "2022 Medicare 'Giveback' Benefit." The page also said it was updated on July 19, 2022, even though the Facebook post claimed that the last day to take advantage of the "boost" was the day the post was published -- more than a month earlier. Social Security checks were not mentioned on the page at all. Below is how the page appeared: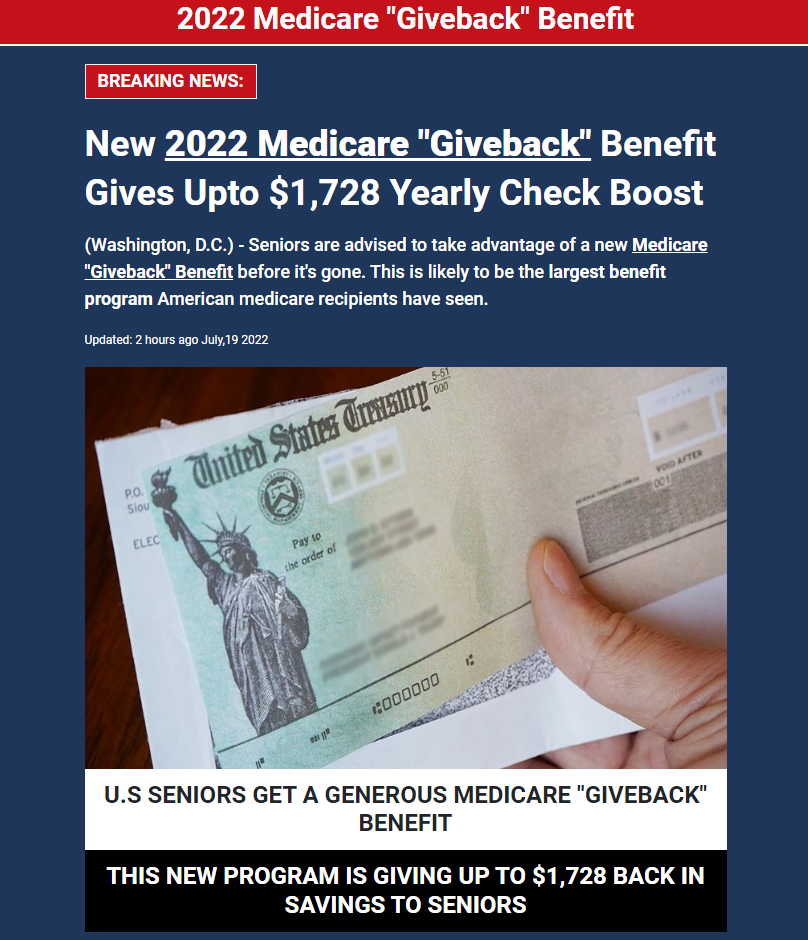 (Source: Savemore.blog screenshot taken on Wed Jul 20 14:31:19 2022 UTC)
When Lead Stories clicked on the links further down on the page that read "Check Eligibility Here," our malware and spam-blocking service warned us the links were "suspicious." We did not investigate further: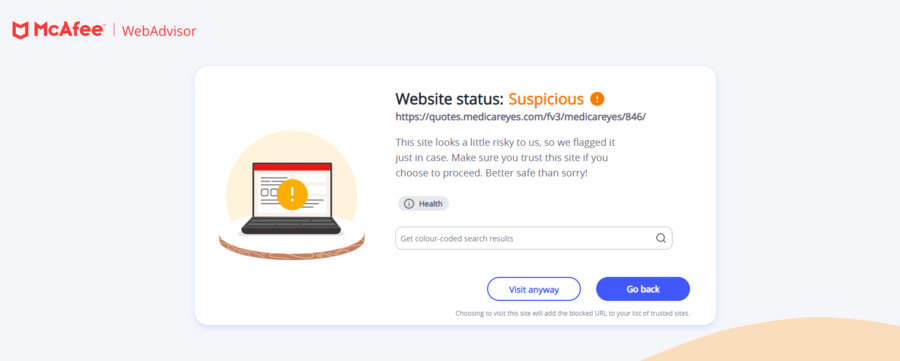 (Source: Screenshot taken on Wed Jul 20 14:53:34 2022 UTC)


(Source: Screenshot taken on Wed Jul 20 14:50:38 2022 UTC)
As for the video clip of the people in the office screaming and jumping in excitement? It appeared to be taken from a viral TikTok video. The original poster of the video said it showed her and her parents reacting to her passing the Florida bar exam.
Lead Stories has previously debunked misleading advertisements posted on Facebook. A few of those fact checks can be found here, here and here.