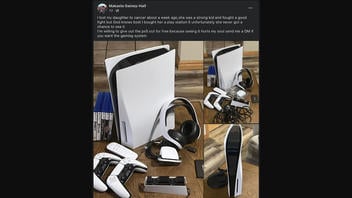 Did the death of a child result in a parent's social media offer to give away a Sony PlayStation 5 (PS5) game console for free because it painfully reminds them of their loss? No, that's not true: The post is a device used to initiate a scam that Lead Stories has traced to more than 200 nearly identical posts.
The claim appeared in a September, 20, 2022 Facebook post. It reads:
'I lost my daughter to cancer about a week ago,she was a strong kid and fought a good fight but God knows best I bought her a play station 5 unfortunately she never got a chance to see it I'm willing to give out the ps5 out for free because seeing it hurts my soul send me a DM if you want the gaming system'
Here is how it looked at the time of writing:

(Source: Facebook screenshot taken Fri Sep 23 at 10:40:52)
The post's premise is a ruse that attempts to use sympathy to entice people into engaging online about the topic, which can lead to paying for nonexistent products or the sharing of personal data and financial information. According to the Federal Trade Commission, these types of messages have become prolific across social media.
A Lead Stories search of CrowdTangle data found that between June and September 2022, posts claiming the same tragic loss of a child to cancer have appeared 233 separate times, including some compiled here by Lead Stories: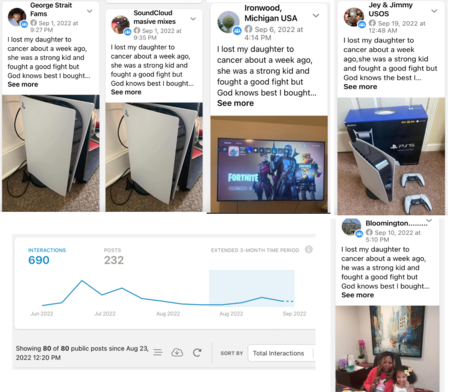 (Source: CrowdTangle screenshots taken and compiled Thu Sep 22 at 13:05:05)
Many versions of the post have been circulating on Facebook since April 2002, although the storyline can vary. Some claim the loss of a son to cancer, while others say a child has been lost to a fatal car accident while returning home from college. A warning post about a "marketplace scam" shows photos of coffins.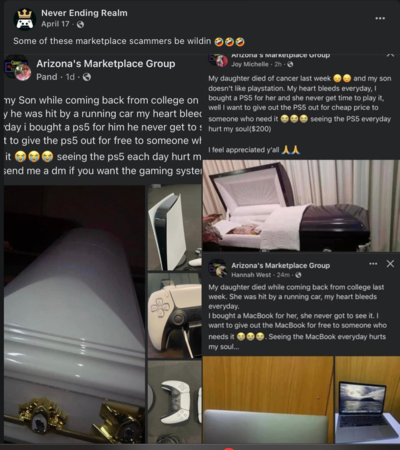 (Source: Facebook screenshot taken on Thu Sep 22 at 0:39:31)
Examples of the claim can also been seen in this screenshot of posts gathered by a Lead Stories reporter on July 8, 2022.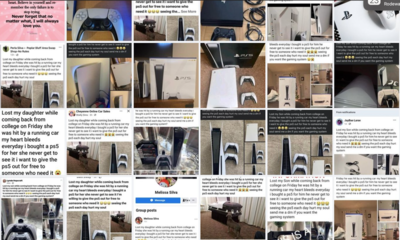 (Source: Facebook screenshots taken and composed on Fri July 8, 2022)
All the posts claim the device is free. However, in a text exchange from an August, 28, 2022 Facebook post, the purported donor tells an interested party that shipping costs must be paid before sending the game console. He, she or it then secures the user's address and information about an online payment account, as seen here: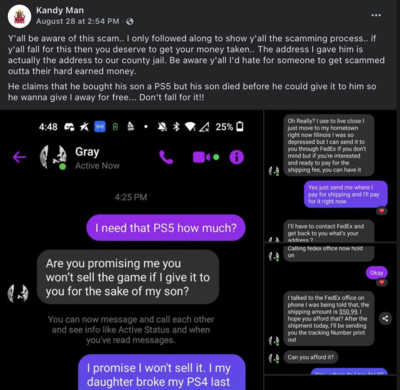 (Source: Facebook screenshot taken on Thu Sep 9 13:18:05)
Reddit users have also warned of the scheme, and a cybersecurity site posted a piece about the "my daughter died" ploy, which was shared on some gaming news sites in the United States and the United Kingdom.
Lead Stories has previously written about other social media ploys to solicit money or spread misinformation, including here and here.