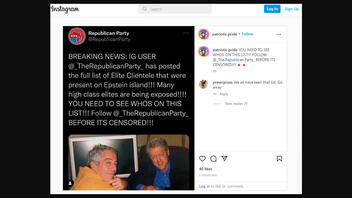 Did the Instagram account @_The.Republican.Party_ publish the full list of Jeffrey Epstein's "clients"? No, that's not true: A social media post claiming to reveal the "full list of Elite Clientele that were present on Epstein island" is nothing more than clickbait. Though the Epstein black book of celebrities is an authentic and consequential piece of information that may be made fully public one day, today is not that day.
The claim appeared in the Instagram account @patriotic.pride, which posted on October 25, 2022, a screenshot of a meme designed to look like "breaking news" reported by the account @Republ1canParty. Neither of these profiles is an official verified account associated with the Republican Party. Text with the post read:
YOU NEED TO SEE WHOS ON THIS LIST!!! FOLLOW @_The.Republican.Party_ BEFORE ITS CENSORED!!!!🚨🚨
Here is how the post appeared at the time of this writing: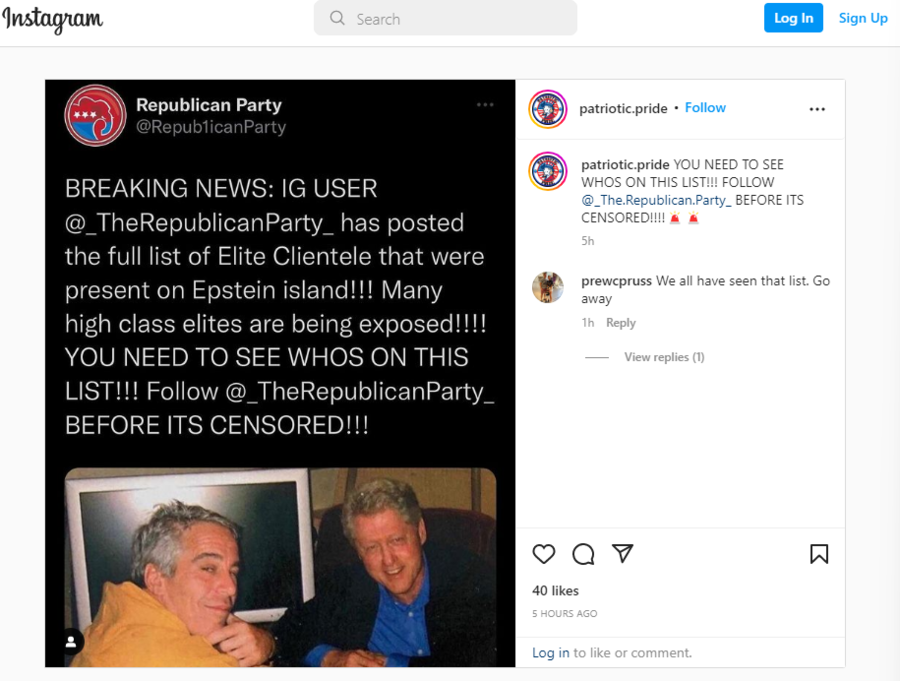 (Source: Instagram screenshot taken on Tues Oct 25 2022-10-25 21:45:18 2022 UTC)
As of October 25, 2022, neither the U.S. government nor any reputable media outlet has published an official report that the so-called Epstein list had been made publicly available. It is worth noting that neither of the official Republican Instagram accounts, @senategop and @housegop, posted anything to suggest that Epstein's list had been made public.
It's also a misnomer to say that Epstein had "clients" for sex trafficking. Underaged girls and young women were offered to "friends," as well as people of wealth and influence. More often, the underaged girls and young females were abused by Epstein himself. He made his money from financial clients as a money manager.
Lead Stories submitted a follow request to the private @_The.Republican.Party_ and, once accepted, our newsroom found the majority of posts featured hyperpartisan memes. Below is a screenshot of the content posted to the profile grid as of this writing: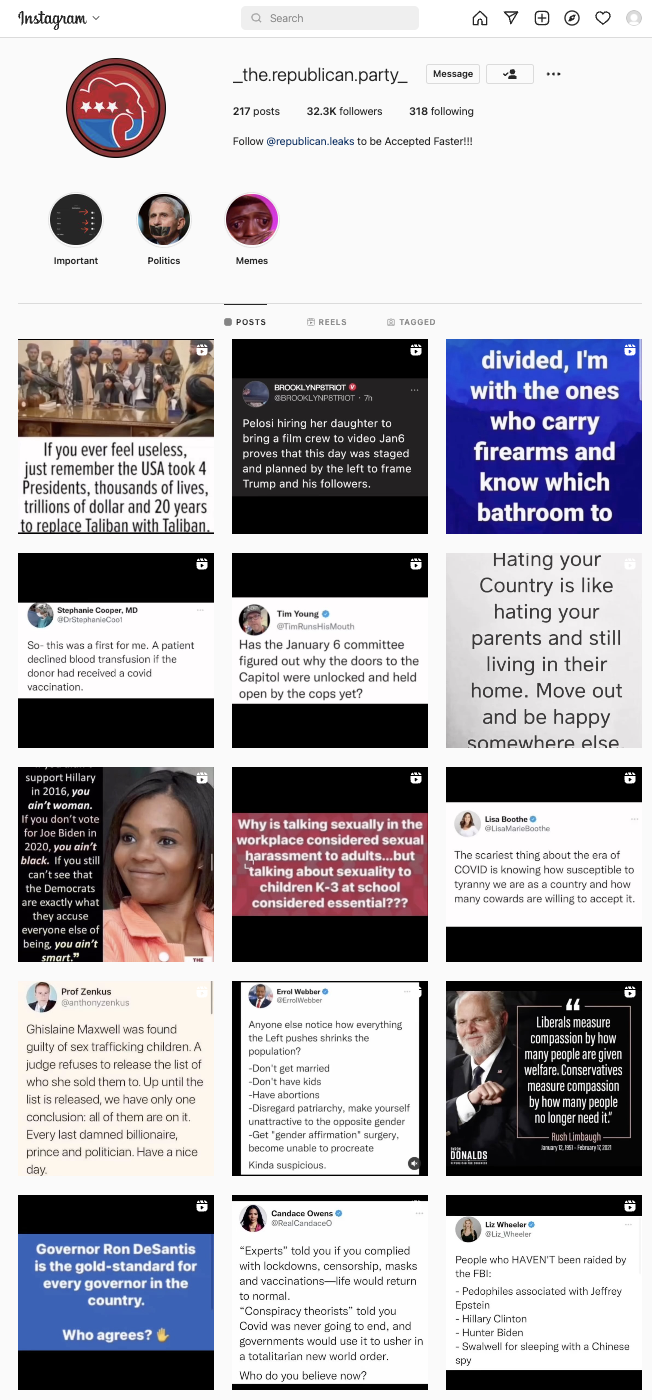 (Source: Instagram screenshot taken on Tues Oct 25 2022-10-25 21:22:21 2022 UTC)
None of the above posts included information about Epstein's list. The most recent post (featured below), shared to the platform on October 21, 2022, included content that was completely unrelated to claims made in the Epstein post.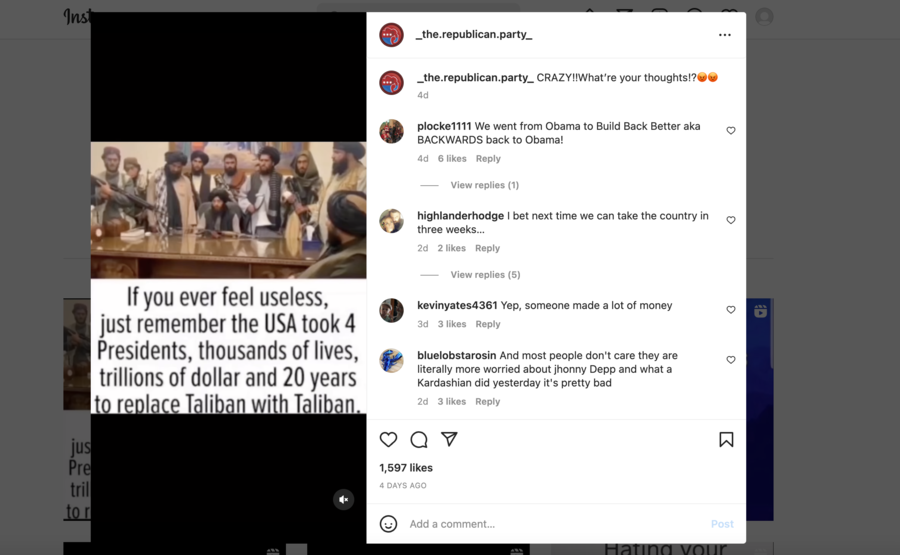 (Source: Instagram screenshot taken on Tues Oct 25 2022-10-25 21:56:09 2022 UTC)
A look through the Department of Justice (DOJ) press release archives revealed that the last statement issued by the department regarding the Epstein case was published on November 12, 2020, to announce the publication of a report by the Department of Justice's Office of Professional Responsibility. Nowhere in that report was there any mention of a "client list."
Lead Stories contacted the DOJ, which is overseeing the investigation into the Epstein case, to ask when such a list might be made publicly available. We will update this article accordingly.
Here are other fact checks Lead Stories has written about Jeffrey Epstein.