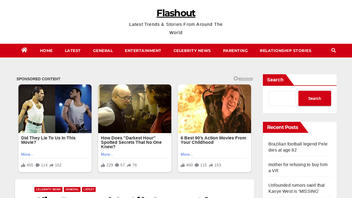 Is Academy Award-winning actor/director Clint Eastwood on life support in a California hospital after the "deadly ligma virus" spread through his body? No, that's not true: Ligma is not a real disease, and the purported hospital source in the story is fictitious, according to a hospital spokeswoman. The "virus" began as an internet hoax in 2018 when it was said ligma supposedly killed popular Fortnite video game streamer Tyler "Ninja" Blevins.
The claim appeared in an article (archived here) published by the Flashout website on December 28, 2022, under the title "Clint Eastwood On Life Support After The Deadly Ligma Virus Spreads Through His Body June 10, 202." It opened:
Clint Eastwood (92), was rushed to a local Carmel Hospital earlier today after the deadly Ligma virus took control of his vital organs. The storied actor, director and champion for the common man, was feeling fine just days prior. A spokesman for the Actor had this to say to media outlets today, 'What you have heard is true. Clint Eastwood has been diagnosed with Ligma. We are not sure how long he has been suffering from this affliction. Doctors have told him that he has only weeks left to live', Franklin Spearman.

This news comes as a shock to millions and millions of Americans. 'While many believe Ligma had been fully eradicated, Eastwood's diagnosis proves otherwise. Unfortunately the only thing we can do at this point is ease his suffering. He is currently on life support and sadly the sickness has already spread throughout his body', Dr. Perry Anworth of Community Hospital of the Monterey Peninsula.
This is what the Flashout article looked like at the time of writing: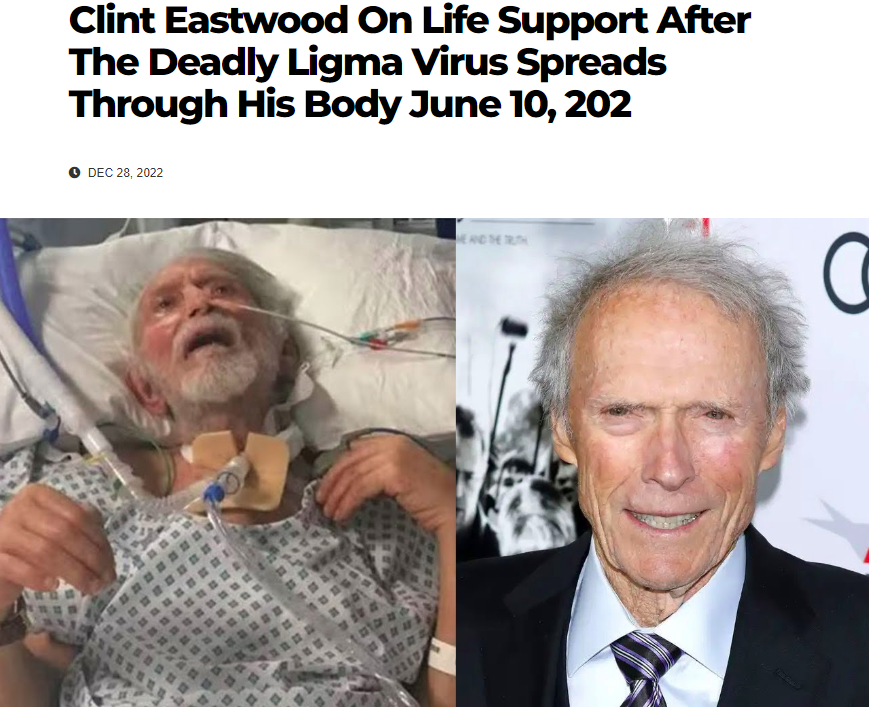 (Source: Flashout website screenshot taken on Thu Dec 29 21:27:51 2022 UTC)
The article attributes much of its information to a person identified as "Dr. Perry Anworth of Community Hospital of the Monterey Peninsula."
Monica Sciuto, the hospital's public information officer, told Lead Stories in a December 29, 2022, email that the information did not come from them:
Patient privacy laws prohibit us from responding to these types of inquiries. ... [Also] We do not have a doctor on staff with that name.
Sciuto added:
[T]he ligma virus is not a real health disease.
Other health organizations agree. Ligma does not appear on the Centers for Disease Control and Prevention or the World Health Organization websites. It also can't be found in the online version of the Merriam-Webster medical dictionary.
Lead Stories reached out to Eastwood's production company and attorneys but had not received a response about his health at the time of writing. If one is provided, it will be added.
Eastwood appeared to be active on social media around the time the Flashout article was published. A Twitter account that said it was the "official Twitter account of Clint Eastwood" had a post from the day after Christmas 2022:
Merry Christmas 🎄 to all my fans pic.twitter.com/TPj1K5tyVE

-- Clint Eastwood (@ClintEastwoo_) December 26, 2022