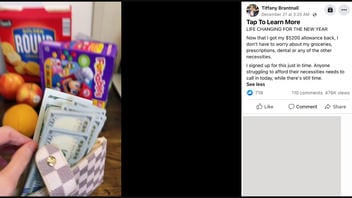 Is there a new health care stimulus program giving $5,200 to people who make under $50,000? No, that's not true: There are no government programs offering money to people as a health care stimulus as of this writing.
The claim appeared on Facebook on December 27, 2022. The narrator of the video starts with:
Guys, you are being ripped off if you haven't claimed your health care stimulus yet. That's right, I got approved for $5,200 that I can use for my prescriptions, medications, all my health care needs and my groceries. To get your health care stimulus you just have to be making under $50,000 a year.
This is what the post looked like on Facebook at the time of writing: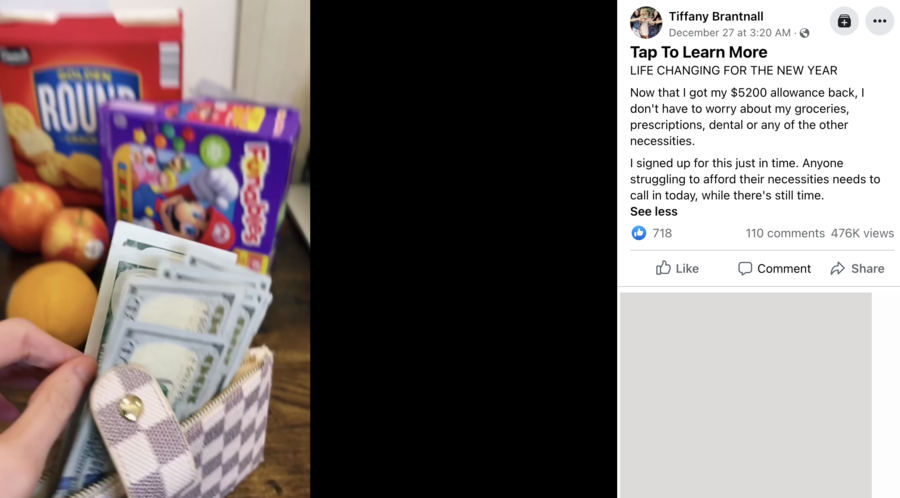 (Source: Facebook screenshot taken on Fri Dec 30 20:44:36 2022 UTC)
The narrator of the 51-second video claims there is a website that will enable people to claim the $5,200 health care stimulus. The post contains a link to the website usarecoverycash.com where it claims, "Americans Could Receive Advanced Premium Credits and $5,200 to Pay For Their Medical Needs. Click Eligibility Below."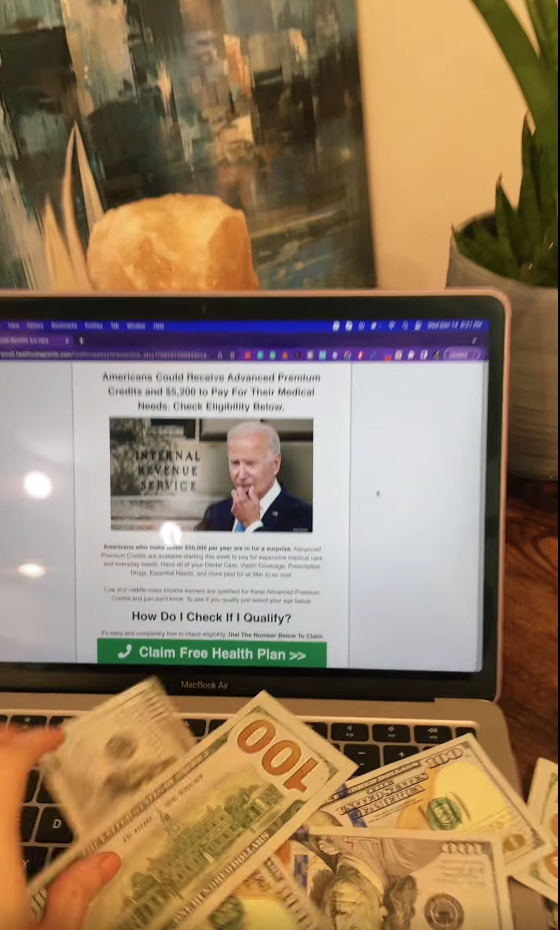 (Source: Facebook screenshot taken on Fri Dec 30 20:17:12 2022 UTC)
The link has several pop-ups that ask questions, then a phone number is provided to call for "Free Health Benefits in your area." Lead Stories called the number on December 30 2022. After being asked if we were enrolled in Medicaid, Medicare or Veterans Administration coverage, we were told they "wouldn't be able to help" due to location in California.
There are no credible news reports of a government stimulus being offered as of December 30, 2022, nor a $5,200 cash health care stimulus.
The Federal Trade Commission lists health care scams as among the most frequently used by scammers. According to the FTC website:
You get a call or see an ad offering you big discounts on health insurance. Or maybe someone contacts you out of the blue, says they're from the government, and asks for your Medicare number to issue you a new card.

Scammers follow the news. When it's Medicare open season, or when health insurance is a big story, scammers get busy contacting people. They want to get your Social Security number, financial account numbers, or insurance information.
The FTC recommends that people spend enough time doing thorough research before sharing any of the information listed above.
HealthCare.gov, a health insurance exchange operated by the federal government, points out that official announcements and communications always come from websites and emails that end in the domain ".gov".
Lead Stories debunked an almost identical claim that the president announced a program giving "Health Credits" to anyone making under $50,000 a year here and has debunked multiple claims of a new stimulus plan that gives people various amounts of cash here.