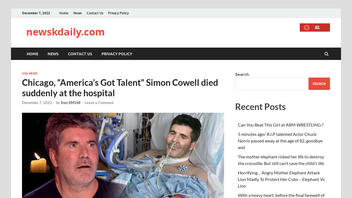 Did Simon Cowell die suddenly at the hospital? No, that's not true: His representative told Lead Stories "It's rubbish" and there is no credible reporting on entertainment or news sites about Cowell, an internationally known celebrity, dying as of December 7, 2022. His official social media accounts also do not mention his death.
The claim appeared in an article (archived here) published by newskdaily.com on December 7, 2022, under the title "Chicago, 'America's Got Talent' Simon Cowell died suddenly at the hospital." The only other text was:
10 minutes ago in Chicago, 'America's Got Talent' Simon Cowell died suddenly at the hospital.
This is what the page looked like at the time of writing: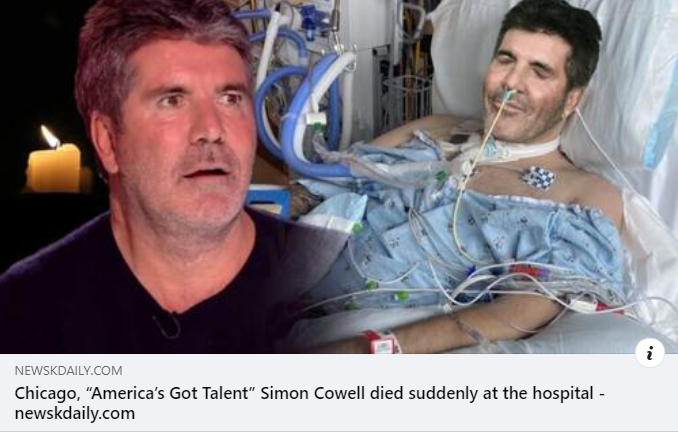 (Source: newskdaily.com screenshot taken on Wed Dec 7 19:30:14 2022 UTC)
A video of almost three minutes is embedded in the story. It was posted on YouTube on October 14, 2022.
There is no mention in the video that Cowell died. However, the voiceover makes several false statements, including saying that Lauren Silverman is Cowell's wife and they have been married for 10 years. The couple became engaged in December 2021, according to People magazine, but are not married.
The website that made the false claim displayed a suspicious pop-up that asked users to install what was said to be "Adobe Flash Player 7," which was discontinued in 2020. This appears to be a tactic to trick users into installing malware on their computers.
Cowell's official Instagram, Twitter and Facebook pages made no mention of his death. A Google search for "Simon Cowell Died" produced no results that confirmed Cowell's death.
Contacted by Lead Stories, Cowell's representative emailed back on December 7, 2022 that the claim was "rubbish."