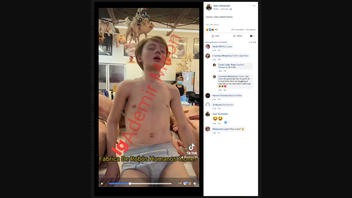 Does a video shared on social media show an authentic "human clone robot factory"? No, that's not true: The video shared on Instagram and Facebook in December 2022 showed a prosthetics studio used in the making of props for television and movies, as documents featured in the clip prove.
The claim originated on Instagram on December 17, 2022, in a post that read, "Fábrica De Robôs Humanos Clones." Lead Stories translated the copy from Portuguese to English as "Clones Human Robot Factory." The video was also shared on Facebook on December 20, 2022.
Here is how the post appeared at the time of the writing of this fact check: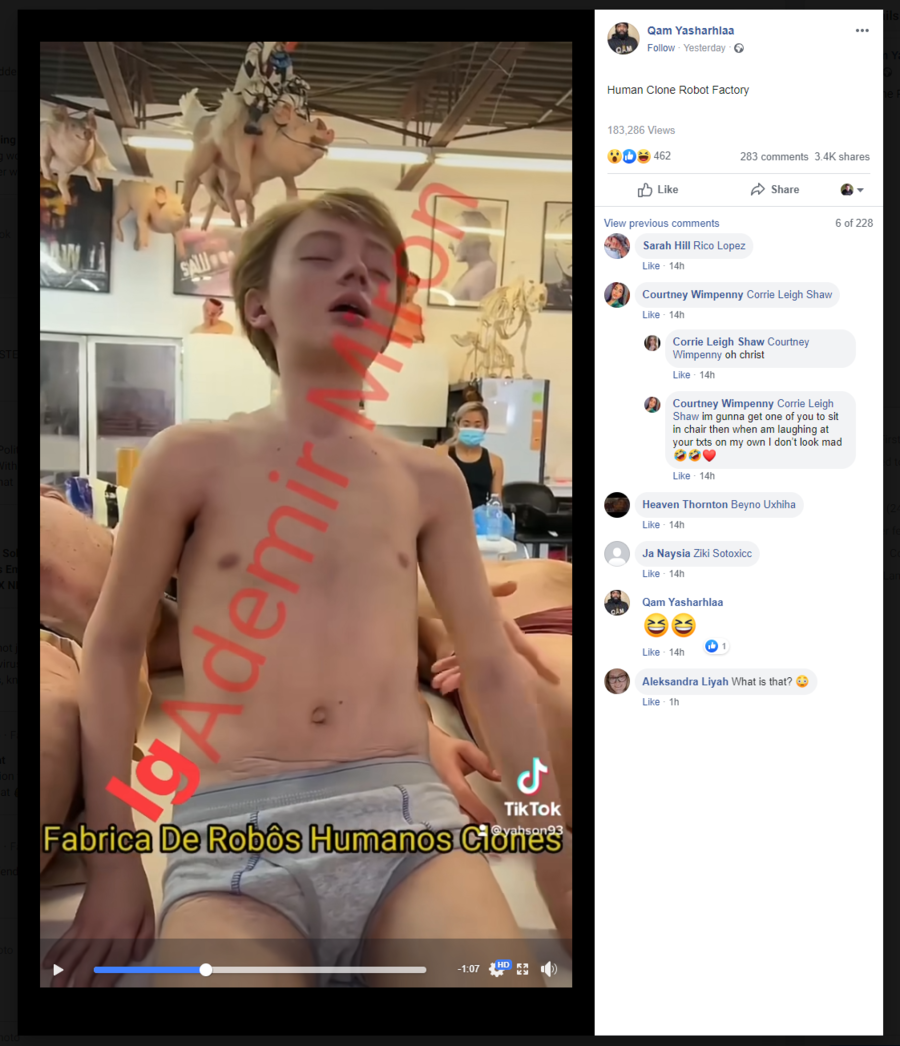 (Source: Facebook screenshot taken Thurs Dec 22 02:44:00 2022 UTC)
The video post did not include information about where the clip was recorded or who had filmed it.
Lead Stories scrubbed through the video and found that, at the eight-second mark, a stack of papers is shown on the table next to one of the so-called clones.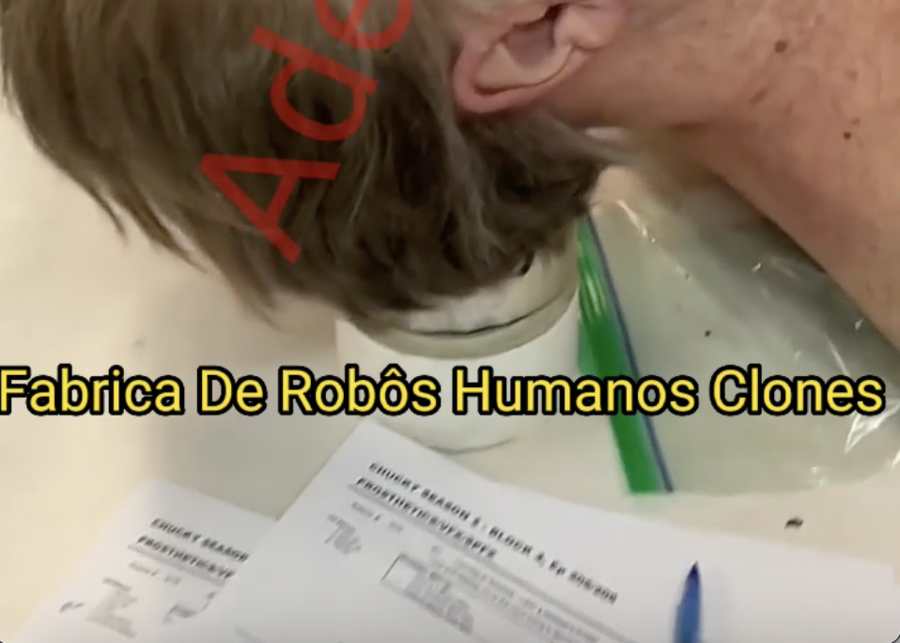 (Source: Facebook screenshot taken Thurs Dec 22 08:45:16 2022 UTC)
A closer look revealed that there were discernible words in the documents that read, in part:
Chucky Season ... - Block 4, Ep ...

Prosthetics ...
"Chucky" is a television series launched in 2021 and broadcast on SyFy, according to IMDb. As of December 22, 2022, the television show had aired for two seasons, but a third had not yet been announced.
It is unclear from the documents the season or episode of the series for which the featured prosthetics were intended. However, a look through the cast showed that at least two of the prosthetic humans featured in the video -- the first woman and the fourth man -- resembled actors playing characters in the show.

The first "clone" shown at the three-second mark in the video was a prosthetic woman with blonde hair. This prosthetic woman appeared to be made in the likeness of actress Rosemary Dunsmore, who played Dr. Amanda Mixter in the first season of "Chucky."

The fourth clone, at the video's 23-second mark, was a prosthetic of an older man with gray hair who resembled Michael Therriault, the actor who played Nathan Cross in the first season.
Additional clues in the video led Lead Stories to conclude that it was filmed in a prop studio. At the 28-second mark, a pile of what appeared to be zombie-like prosthetic corpses can be seen in the corner of the room. At the 34-second mark, several prosthetic pigs are shown hanging from the ceiling. At the same time, movie posters for the horror films "Saw 2" and "Saw 3" can also be seen hanging on the wall.