STORY UPDATED: check for updates below.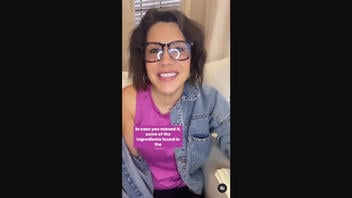 Is ALC-0315, an ingredient in Pfizer's COVID vaccine, unsafe? No, that's not true: A claim to the contrary relies on a misunderstanding and misapplication of a safety data sheet, which was created in the context of occupational safety for those handling large amounts or high concentrations -- not the small amounts in a therapeutic product -- according to experts consulted by Lead Stories. Regulatory groups, like the U.S. Food and Drug Administration (FDA), have approved the vaccine and its components, including ALC-0315.
The claim appeared in an Instagram post published February 8, 2023. The post featured video of a woman talking to the camera. About ALC-0315, she said:
Cayman Chemical, which is an American chemical company, provided the safety information from OSHA HCS ... They said this product is for research use only, not for human or veterinary diagnostic or therapeutic use.
This is what the post looked like on Instagram at the time of writing: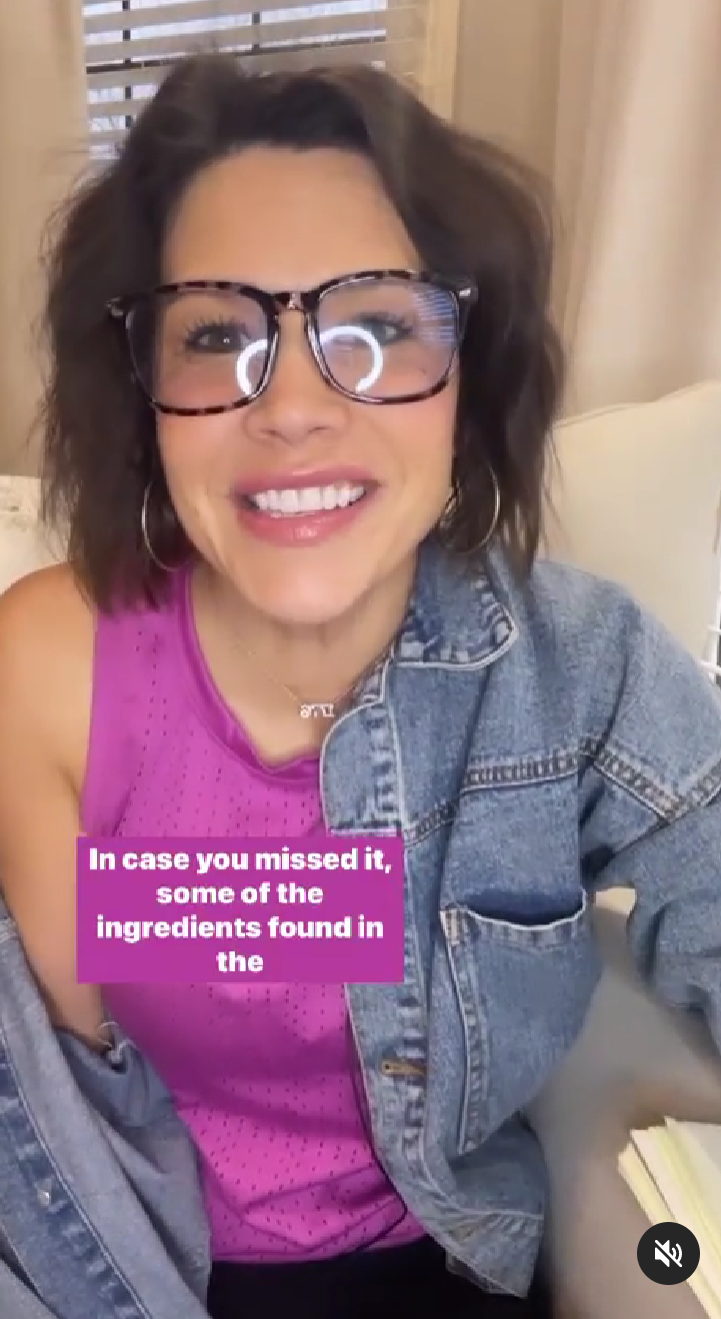 (Source: Instagram screenshot taken Mon Feb 13 at 18:05:43 2023 UTC)
The woman in the video is correct in saying that ALC-0315 is a component of the Pfizer-BioNTech COVID-19 vaccine. It is the main ingredient in the lipid-nanoparticle that delivers mRNA into the cell, according to Health Canada. She is also correct that Cayman Chemical distributed a safety data sheet (SDS), as seen here, which says ALC-0315 is "not for human or veterinary diagnostic or therapeutic use."
According to experts consulted by Lead Stories, however, she is not correct in her understanding of the SDS, and -- by extension -- her claim that the COVID vaccine is unsafe.
Chris Reddy, an environmental chemist with Woods Hole Oceanographic Institution who has written a book about science communication, told Lead Stories that SDSs (formerly MSDSs, or Material Safety Data Sheets) can be invaluable for their intended use. In an email, dated February 10, 2023, he wrote:
The MSDS sheets were created with regards to occupational safety with concerns about any folks who may handle these chemicals downstream. So company Z makes a chemical -- they make a MSDS, so the folks who ship it, deliver it, and then may use at a factory or laboratory have an appreciation for what they have.
But the sheets are broad, overgeneralized and not meant as the final word on any chemical. Reddy continued:
I would not rely on a MSDS when considering the proper dosage, frequency of use, and delivery of said chemical. That is the job of the FDA or other groups overseeing human and animal health. These experts at the FDA are considerably more informed (and have to be) about a chemical than what is provided by an MSDS. Different testing, risk management, and consideration of where, how often, and how much is dosed. Bottom line -- I would not use an MSDS to make grand statements about a chemical at the therapeutic level.
In a phone conversation, on February 13, 2023, he added:
It's kind of like apples and oranges. It's a useful document, but it's not written with the specificity, selectively and the nuance that you would need for a therapeutic product.
Hans Plugge, a toxicologist and principal with Safer Chemical Analytics LLC, agreed. He also stressed the difference between hazard and risk. In a phone conversation with Lead Stories, on February 13, 2023, he said: "Everything has a hazard." But that doesn't mean a particular product or chemical has a risk. Risk depends on many factors, like quantity and concentration. In the case of ALC-0315, the vaccine ingredient is nowhere near the levels at which you'd expect to see any effects, Plugge said.
Lead Stories reached out to Cayman Chemical to ask about the claim. Kirk Maxey, president and CEO, confirmed that the company manufactures and sells ALC-0315. In an email to Lead Stories, dated February 13, 2023, he wrote:
The material we sell is of high purity and dissolved in chloroform. Our SDS describes this product correctly and accurately.
Maxey said that Cayman does not currently provide the material in a form suitable for medical use. He wrote:
This would require the manufacture under cGMP [Current Good Manufacturing Practice] conditions as specified by the FDA. You will notice on our website that we do manufacture half a dozen ophthalmic prostaglandins under these cGMP conditions, and do sell those for human use. We have decided at this time not to undertake ALC-0315 manufacturing under such conditions. Thus, we sell it as a 'Laboratory Research Use Only' composition.
Maxey added:
No credible drug company is going to compound a human medicine from an ingredient that is formulated in chloroform.
Lead Stories also reached out the Occupational Safety and Health Administration and the U.S. Centers for Disease Control and Prevention to ask about the claim. Both agencies directed us to the FDA. We reached out to the FDA and will update this story, as appropriate, if we receive a response.
A Pfizer spokesperson said the company's vaccine and ingredients are safe. In an email dated February 13, 2023, the spokesperson wrote:
Regulatory agencies across the globe have authorized the use of our COVID-19 vaccine. These authorizations are based on robust and independent evaluation of the scientific data on quality, safety and efficacy, including our landmark phase 3 clinical trial. Data from real world studies complement the clinical trial data and provide additional evidence that the vaccine provides effective protection against severe disease.
Among the many places the vaccine is authorized is the European Union. Health Canada and the FDA have also approved Pfizer's COVID shot and, hence, its ingredients.
2023-02-14T17:23:17Z

2023-02-14T17:23:17Z

Adds comments from president and CEO of Cayman Chemical.