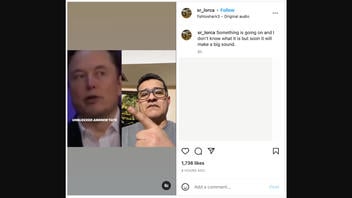 Does a social media video show entrepreneur Elon Musk discussing imprisoned internet influencer Andrew Tate? No, that's not true: This appears to be a "deepfake" video of Musk, now the CEO of Twitter. The video uses publicly available footage from a TED Talk with Musk in April 2022. A transcript of Musk's remarks proves that he did not talk about Tate during this event.
The claim appeared in a video on Instagram on February 10, 2023. It opened with audio, attributed to Musk, saying:
People ask me why I unblocked Andrew Tate from Twitter.
This is what the post looked like on Instagram at the time of writing: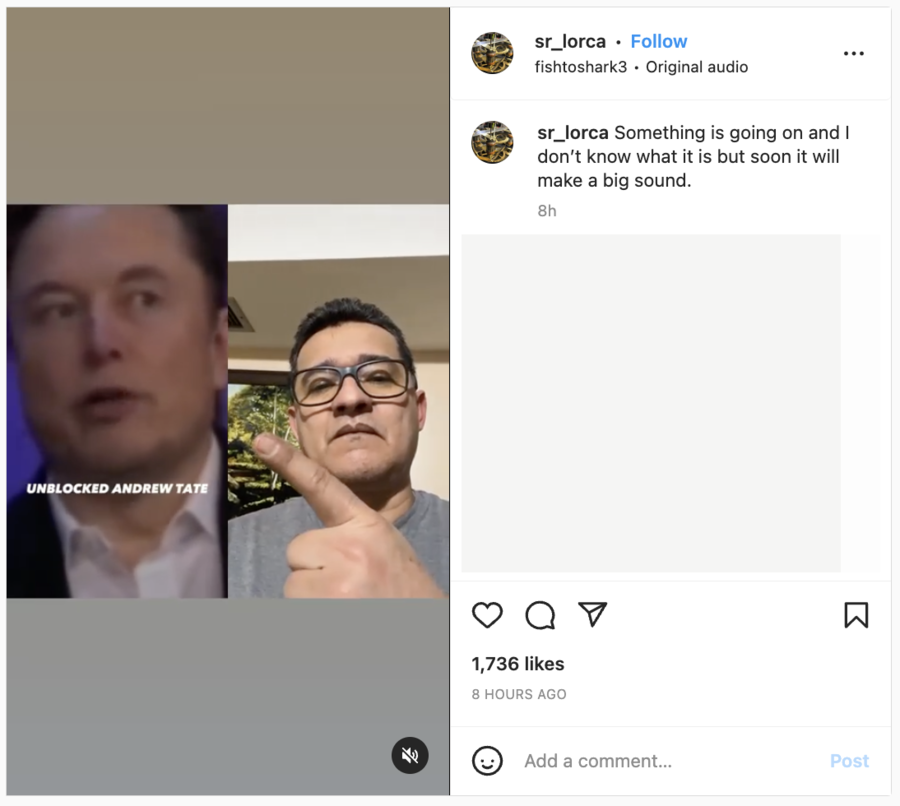 (Source: Instagram screenshot taken on Fri Feb 10 17:11:54 2023 UTC)
The subtitles for the audio attributed to Musk in the video read:
People ask me why I unblocked Andrew Tate from Twitter. It's the same reason why I bought Twitter.
We need to escape the suppression from the matrix and expose the global elites.
Andrew Tate has been offered 1 billion dollars to shut his mouth but since he declined they threw him in jail.
The caption with the post read:
Something is going on and I don't know what it is but soon it will make a big sound.
This post displays what appears to be a deepfake video of Musk: It uses heavily edited audio of Musk's voice that has been synced to video footage of him to create the impression that he is saying the words heard in the audio. Deepfake technology uses machine learning and artificial intelligence to manipulate videos to represent events that look real, but never happened.
Tate, a former kickboxing champion and self proclaimed "misogynist," was arrested in Romania on December 29, 2022, along with his brother and two other men on charges of human trafficking, organized crime and rape, according to Romanian police. His appeal for release was denied, and his next hearing is scheduled for February 27, 2023.
As of February 10, 2023, Musk has not made public comments about Tate. A Google search shows no credible news reports of Musk speaking publicly about Andrew Tate or "global elites."

As Lead Stories has reported in another fact check about fake videos, Musk, a controversial celebrity, has been the target of multiple deepfake videos.
In this case, the post's video footage of Musk appears to have been taken from his April 14, 2022, conversation with the head of TED Talks, Chris Anderson, in Vancouver, British Columbia, Canada. That conversation can be downloaded from the official TED Talks account on YouTube.

Footage from the 12:50 mark in the video matches the close-up shot in the video posted on Instagram; the camera angle and purple background are the same. But, according to the transcript of the video, accessible on YouTube, Musk never said the words "Andrew Tate" or "global elites" during this conversation.
Here is a screenshot from the YouTube video at 12:50: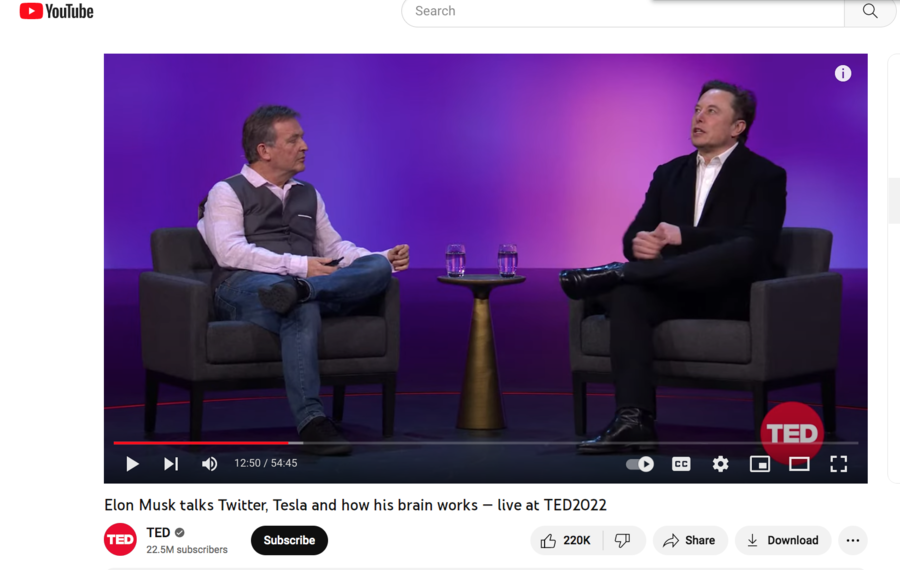 (Source: YouTube screenshot taken on Fri Feb 10 20:08:22 2023 UTC)
Here is a screenshot from the video posted on Instagram: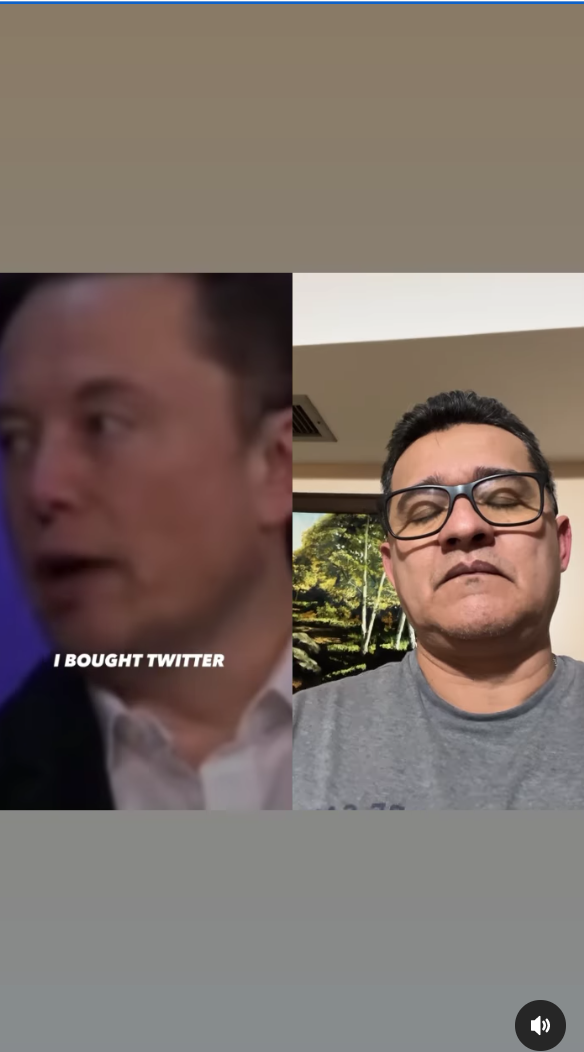 (Source: Instagram screenshot taken on Fri Feb 10 18:10:32 2023 UTC)
Lead Stories previously has fact checked other claims about Elon Musk and Andrew Tate.